Product Description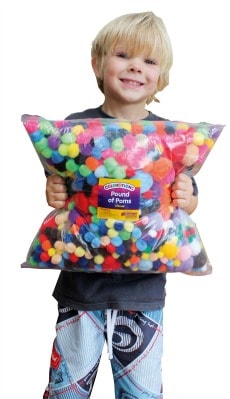 Ideal for sensory development, creating, decorating, and more.
This huge 450g bag of pom poms feature an assortment of sizes, colours, textures and styles.
Thick and plush and made of top quality acrylic. A pom pom for every occasion, this is the perfect bulk classroom pack to inspire creative crafting.
The exciting mix contains about 1200 poms in sizes ranging from 1.3cm to 5cm in diameter.