Product Description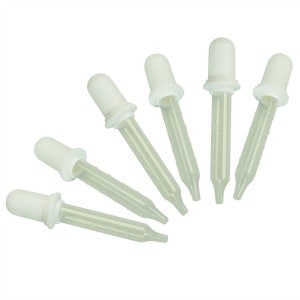 Eye Droppers Pack of 6
Great for little artists.
Enhance their fine motor skills and create unique pieces of art with these rubber top Eye Droppers.
Each plastic tube holds 2ml. Pack of 6.
Can be tied in with measurement activities with the measurement of liquids up to and including 2ml.
Rubber topped plastic tube each holds 2ml.
Ideal for use with Liquid WaterColor.