Product Description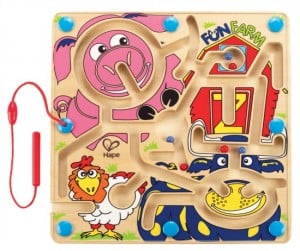 This great Hape Fun Farm Magnetic Marble Maze is perfect for any child to develop their hand-eye co-ordination and concentration.
The durable magnetic wand is used to guide the marbles throughout this vibrant coloured farm styled maze.
Great for keeping children's minds active whilst travelling.
Measures 25.5cm x 25.5cm.
Other quality Hape Maze Boards also available.
2 Years +