Product Description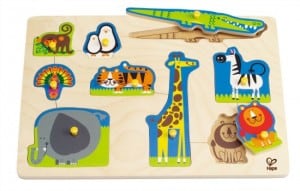 Key developmental benefits include fine motor such hand-eye co-ordination and manual dexterity.
Mathematical skills such as sorting, classifying and comparing in addition to fostering communication through visual discrimination.
Puzzles are a great way to develop confidence in children as they will delight in the achievement that comes with mastering the task.
Recommended Age: 2 Years +