Product Description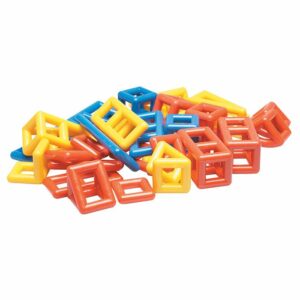 Mobilo Geometric Pack – 28 pieces
Mobilo is a plastic construction system that provides opportunities for intentional teaching and knowledge building.
Encourage team building environments that will ignite the imagination of young children while they build.
The strong plastic pieces are moulded in bright colours and clip together easily and securely.
Made of plastic.
Includes: 4 x Cubes, 8 x Rectangles, 4 x Squares, 2 x Quarter Circles, 4 x Angles, 6 x Triangles.
3yrs+