Product Description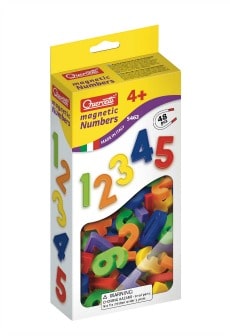 Quercetti Magnetic Numbers have a ridged surface ideal for children to run their fingers over to trace a number.
Includes mathematical symbols. Number 8 measures approximately 2.2 x 3.5cm.
This will give children invaluable 'hands-on' experience in the following: recognition of numerals and number patterns 1-10, 1 to 1 correspondence, counting and ordering of groups as well as introducing and using mathematical symbols to perform mathematical sums.
Recommended Age: 4 Years +