Product Description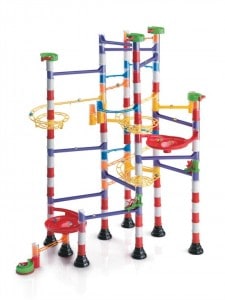 The high quality components are ideally suited to large and complex projects.
The variety of pieces allows for maximum creativity, while focusing on problem solving the spatial design issues.
220 components to build grand and complex structures.
Features include the double entry funnels, spirals, the double length bridges to make the tracks longer and the bell shaped bases to make structures steadier will make this perfect for the gifted and talented learner.
3 Years +