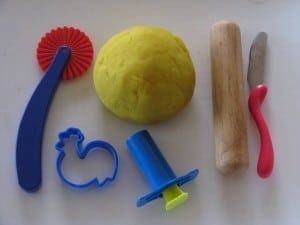 There are numerous recipes out there but I like this one because I find it not be too dry and it doesn't leave any residue on the hands dring play.                    
What you will need?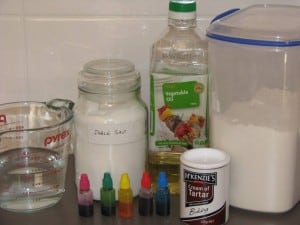 1 cup plain flour 1 tbsp oil 1 cup water ½ cup salt 2 tsp cream of tartar 2 tsp food colouring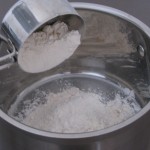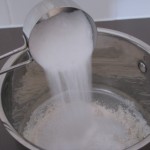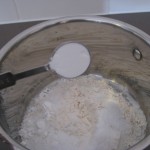 Pour all dry ingredients together in a saucepan.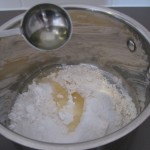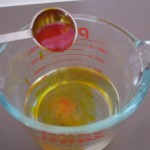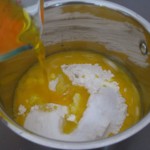 Add oil and combine food colouring to water, then add to dry ingredients.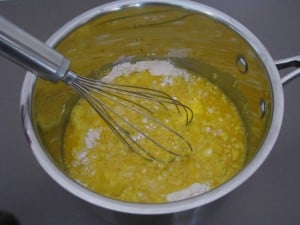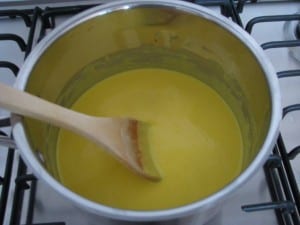 I use a whisk before heating as I find this helps remove lumps and blends the ingredients.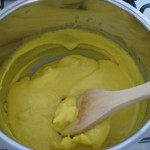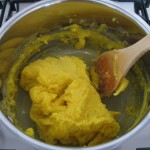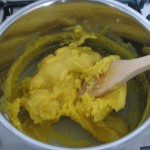 Cook over medium heat constantly stirring until it becomes a thick blob.  This is hard work! Then turn out onto a clean surface and knead into a smooth blob.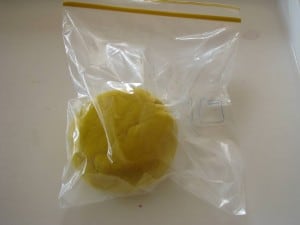 When cool, store in a zip lock bag to keep it from drying out.    
To download and print this recipe click on the below links: 
Printable Recipe- How to Make Playdough with Pictures
Printable Recipe- How to Make Playdough with no pictures
Activity play ideas using play dough you can find here on learning 4 kids, click on the image to see more info: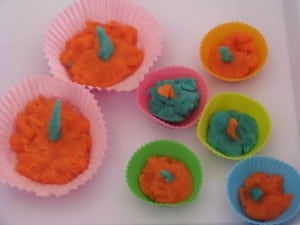 Play Dough Cupcakes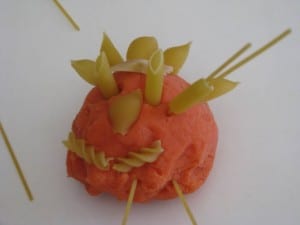 Pasta Play dough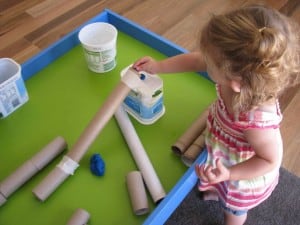 Play Dough and Cardboard Tubes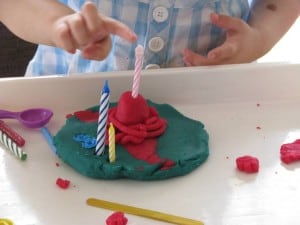 Lets make a Play Dough Cake!