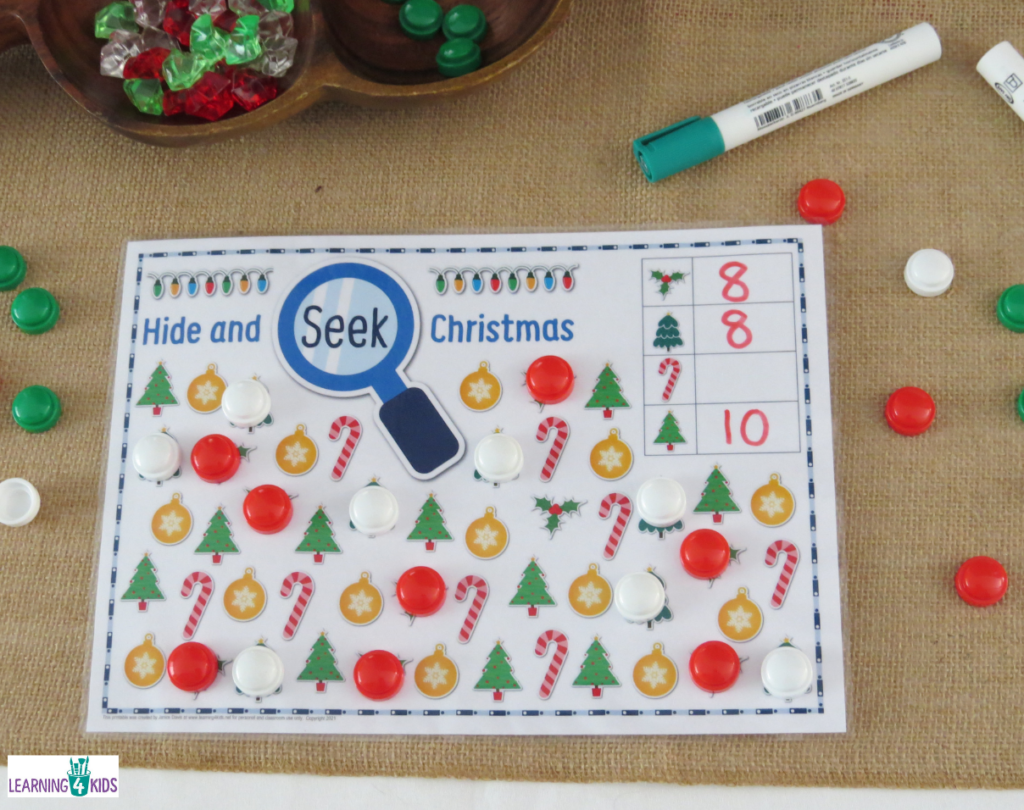 Kids love to play Hide and Seek!
These Christmas Hide and Seek Activity Mats are perfect for children to play at Christmas time.
Children will love to search for the different Christmas pictures hidden amongst other Christmas pictures, cover them with counters and record the total found in the grid.