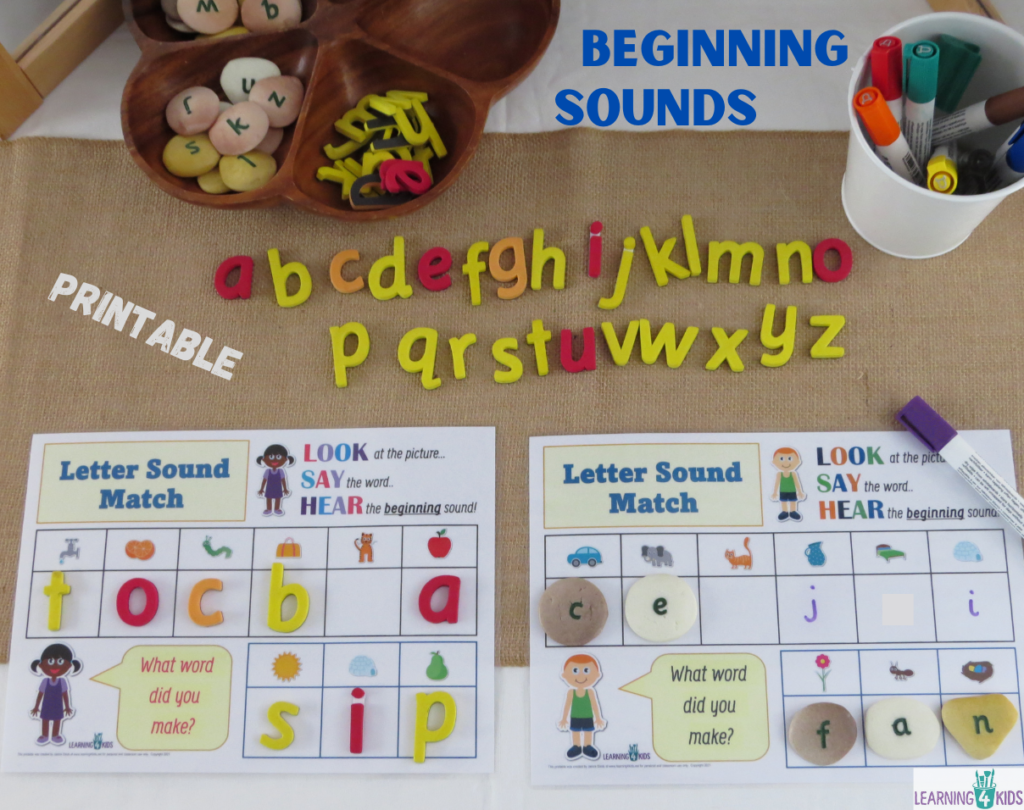 LOOK at the picture, SAY the word and HEAR the beginning sound!
The printable Beginning Letter Sounds Matching Mats are a great visual resource and activity to support the awareness of letter sound relationships.
It helps children connect the beginning sound in a word and the letter that makes that sound.