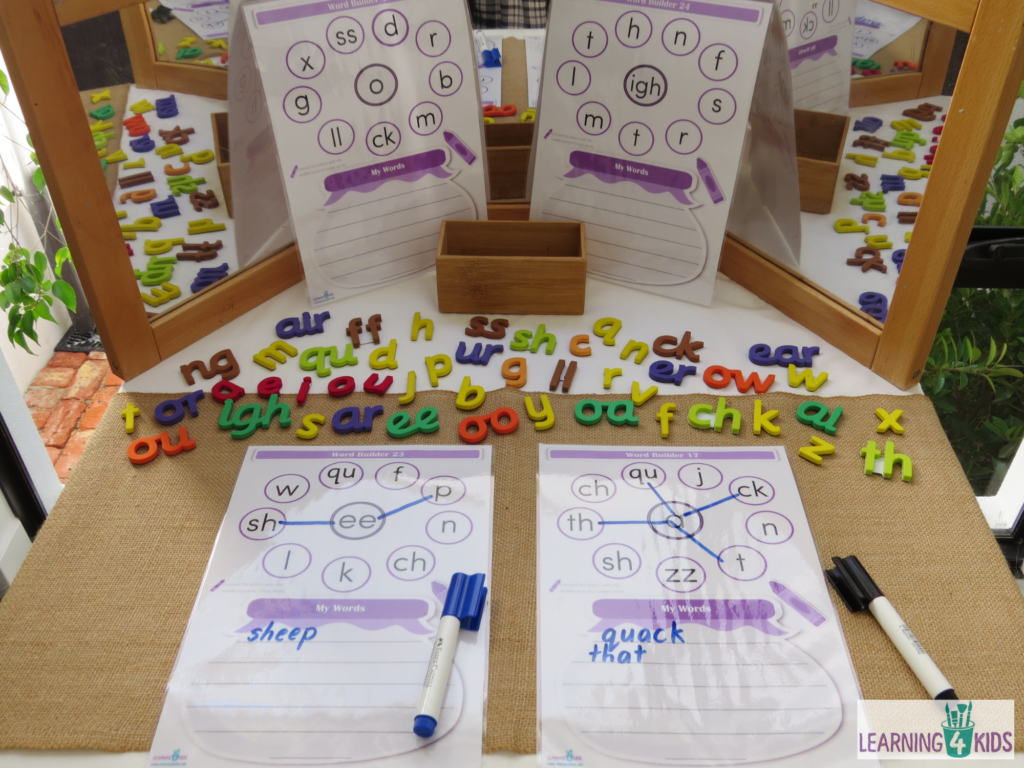 The Letters and Sounds Word Builder Mats Phase 3 Bundle encourages children to manipulate sounds to create simple words (and non-words) and write them down in the space provided.
They are a useful resource for consolidating phoneme and grapheme recognition, segmenting and blending skills.
The bundle incudes 38 Word Builder Mats in Colour and 38 Word Builder Mats in B&W, Phase 3 phonemes, j v w x y z/zz qu ch sh th ng ai ee igh oa oi oo (short) oo (long) ow ar u or air ear.
No prep printable word builder mats! Print and laminate for a reusable hands-on activity.