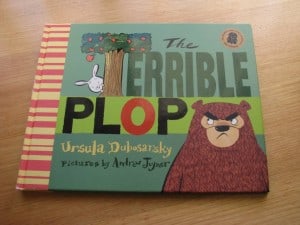 Here is the storyOf the Terrible PlopWith a bear and a rabbitAnd a hop hop hop.But what is the PLOP?And where does it hide?Open the book and look inside…..
(Taken from the blurb on the back of the book)
Have I got you hooked? This fiction story has everything that makes a great book! A bit of humour, great story line, gorgeous characters, stunning illustrations and a wonderful ending! The story has great rhyme to it and we never get tired of reading it!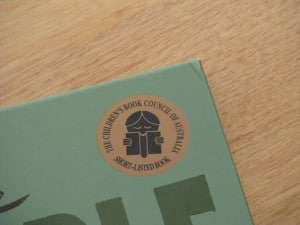 The Terrible Plop is written by Ursula Dubosarsky and Pictures by Andrew Joyner. It was a short – listed book with The Children's Council of Australia. It won it for me and my kids!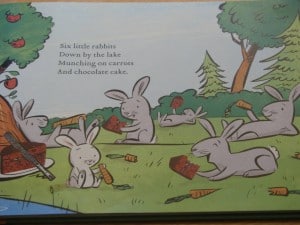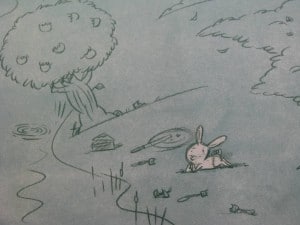 Without giving the story away and what this infamous "PLOP" is, here are examples of the gorgeous illustrations. The characters are just delightful! The Terrible Plop is favourite book of mine and my kids and I highly recommend it for your home library!
If you just have to know what the PLOP is…….email me! 🙂