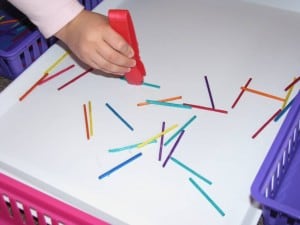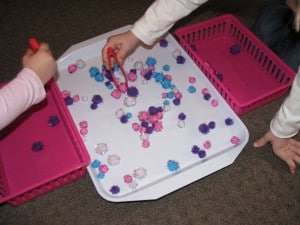 In the early years, we often hear discussions about the importance of fine motor and gross motor development in kids. Here is a great activity that is fun and exercises those little muscles to develop strength!
Mr Dad and I played this game with Miss 3 (at the time) and Miss 5 and it got very competitive at times but loads of FUN!
Miss 5's hands were getting sore; she gave them a great work out!
What you will need?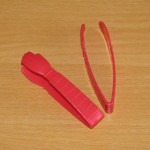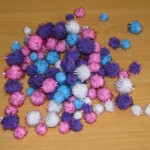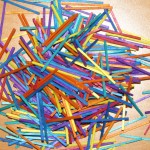 There are no real fixed items that you will need for this game, you can be creative with things that you already have around the home!
You could use anything small that you can pick up with tongs or tweezers. We used coloured pom poms and match sticks from our craft box. These items can be found in local craft shops and discount stores. Pop sticks, dry pasta and small toys are other ideas of you could use.
You will also need some baskets, bowls or some other form of container to place the pom poms and match sticks in. We used 4 baskets for our game, one for each player and then later one for each colour.
Let's Play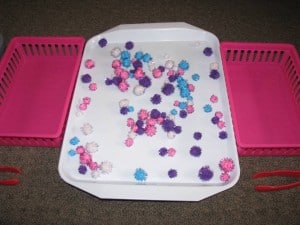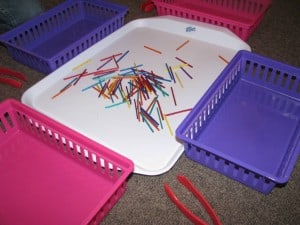 We set a challenge- You need to get as many match sticks or pom poms into your basket without touching them with your hands! When they are all gone, we stop and see who gotthe most!
The element of a challenge creates a motivation and an interest. You could also set a timer and when the timer stops, count how many you were able to get.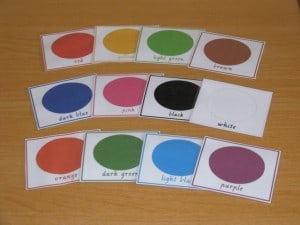 To add another dimension to the game we added our colours cards to sort the pom poms and matchsticks into groups.
Let's Learn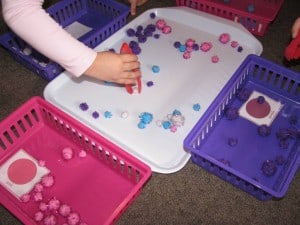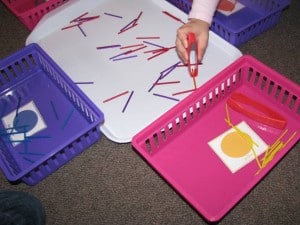 Each player was given one coloured card and their task was to collect only that colour. Who will finish first? Then we swapped our colour cards. You will be surprised at how quick the kids get at this when you set them a challenge. This is also a great activity for learning and reinforcing our colours.
The importance of fine motor development
It is important for young children to develop their fine motor skills. It helps to develop their muscles within their fingers and wrists. It is important for these muscles to be strengthened so that they are strong enough to hold and control a pencil for writing. Manipulating tweezers, tongs or other similar items to pick up match sticks or pompoms is a fun and effective way of getting those little muscles the exercise to develop strength.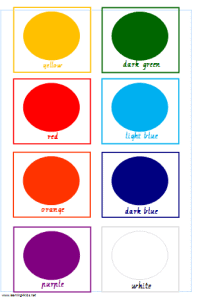 Click here to download and print:
Available in Our Online Shop