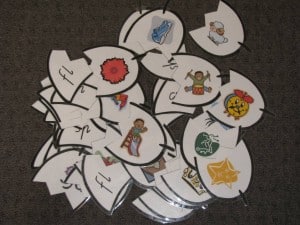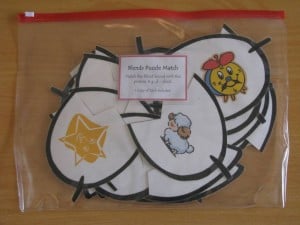 The Printable Letter Blends Puzzle is a hands on activity to reinforce or revise the learning of some letter blends. It is a fun activity that encourages kids to listen to the sounds in words and match them with the correct picture.
There are 44 pieces altogether with 22 complete matches
Instructions:
Match the blend sound in a word with the picture that it belongs to. For example: Cl matches with the picture of a clock and Fl matches with the picture of a flower.
Let's Learn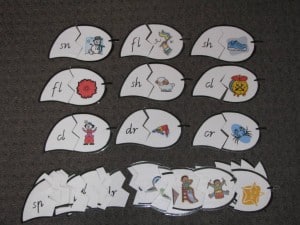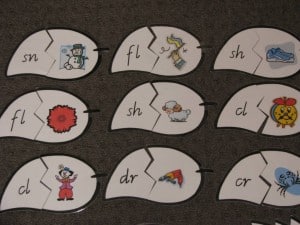 The puzzle set includes these combinations for matching.
dr – drill, sh- shoe, sh-sheep, dr-drum, sn-snowman, tr-train, fl-flag, fl-flower, cl-clown, cl-clock, sp-spider, sp-spoon, sn-snail, tr-truck, gl-glove, gl-glasses, fr-frog, cr-crown, cr-crab, gr-grasshopper, st-star, sl, slide.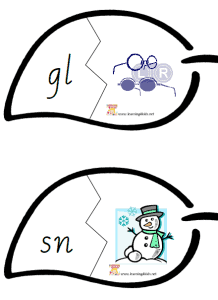 Click here to downlaod and print: Phonetic Blends Puzzle – Leaf Shape