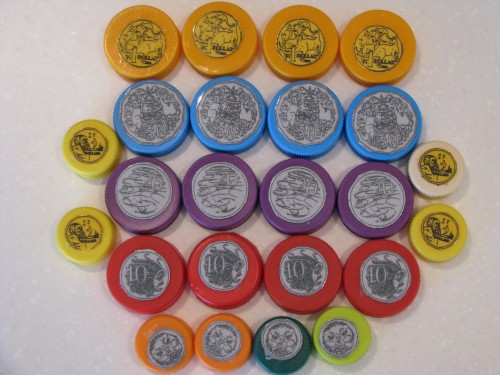 Play/toy money just does not last; it either gets damaged or lost as the coins are normally quite small! My kids love to play with pretend money and use it in their imaginative play games, so we made our very own money using milk bottle tops and printable coins which are available below.
Playing with pretend money is a great way to introduce and learn about concepts relating to money and value.
You can make these in any currency!
What you will need?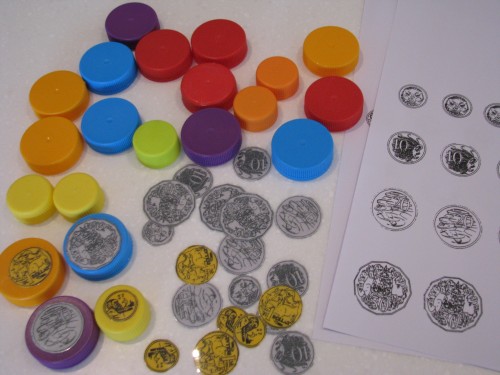 You will need grey/silver and yellow paper, 24 bottle tops (different sizes) and the free printable. I used the smaller bottle tops for the smaller coins, larger ones for larger coins and also colour coded all the coins for future grouping and sorting activities. Such as all the ten cent coins were red and dollar coins were orange.
We printed the silver coins on the grey paper and gold coins onto yellow paper to try and make them as real-like as possible. Then we laminated them, cut them out and sticky taped them onto the bottle tops with double sided sticky tape.
To download and print the coins, click here:Printable Australian Coins – Bottle Top Money
Let's Play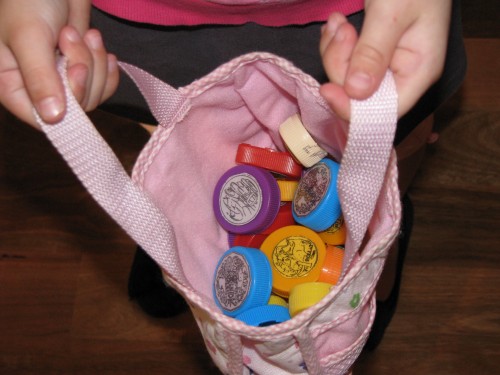 My girls have placed their bottle top money into a bag ready for play. I look forward to sharing our imaginative play ideas using the coins really soon!