Sponsored by Samsung and Nuffnang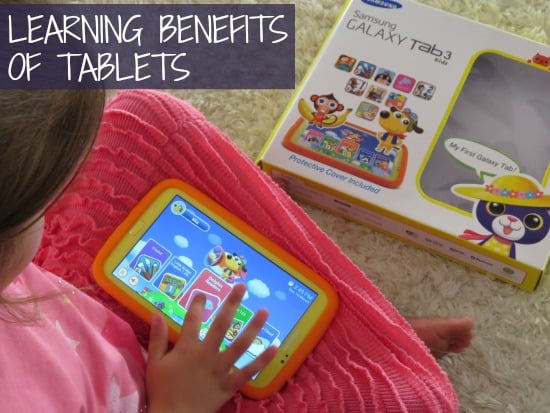 Technology is a big part of our world today and also a big part of our children's world. It is a fact that tablets and other technologies are here to stay and will continue to develop and change the way we do things, including the way we educate and teach our children.
Recently, I had the privilege of reviewing a Samsung GALAXY Tablet 3 Kids and exploring the educational benefits for young children through tablets.
I will be giving away the GALAXY Tab 3 Kids shown here in this post to one of our lucky readers!
Learning is Fun with a Tablet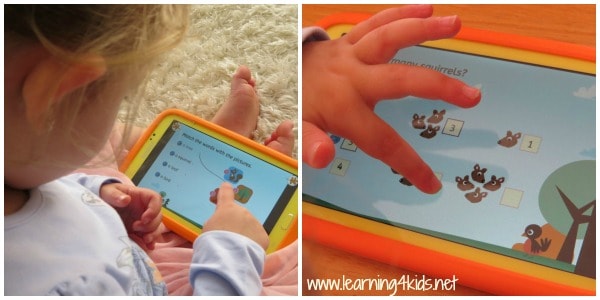 I believe that tablets have a place in development and learning in schools and in the home environment. I believe it has opened a huge window of opportunity in children's education. Like with anything though, moderation is important and there is nothing better than real life hands-on learning opportunities for our children. The GALAXY Tab 3 Kids has parental settings to help you stay in control of app usage and the amount of tablet usage per day; you can even set it to be used only between certain hours. Having control of 'tablet time' will help you to monitor this usage and give you peace of mind.
I am a big fan of apps that have a purpose, relevance and encourage learning. In my opinion, they must also promote control of hand gestures and that are highly interactive. Tablet devices allow children to manipulate virtual objects using natural hand gestures and this appears to stimulate experiences that can lead to stronger learning. Learning is fun with a tablet because they are bright, interactive, motivating, promote problem solving and the images and icons appeal to the target audience.
Exploring the GALAXY Tab 3 Kids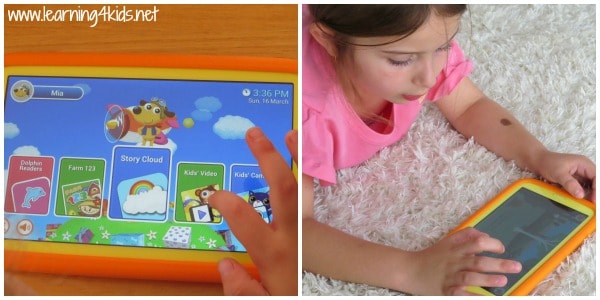 The GALAXY Tab 3 Kids is a kid friendly tablet that has a fun bright yellow face. I found all the bright colours and large icons to be really cute which naturally appeal to a younger demographic, we could even personalise the tablet with one of my children's name and photo. It has a 'Kids Mode' alternative home screen that helps parents to control their child's tablet time. My children are aged 3 – 7 and Kids Mode was great as the preloaded apps are designed for kids of all ages but there is also the option to switch to 'Standard Mode' – so the tablet grows with your child and can be used like an ordinary tablet.
Other features:
Parental settings to help control app usage and purchases and manage the amount of use per day.
Available to purchase from selected retailers, including: JB Hi-Fi, Harvey Norman, Bing Lee, Dick Smith, Target, Big W, Good Guys and Myer RRP $299.00
Educational Games We Loved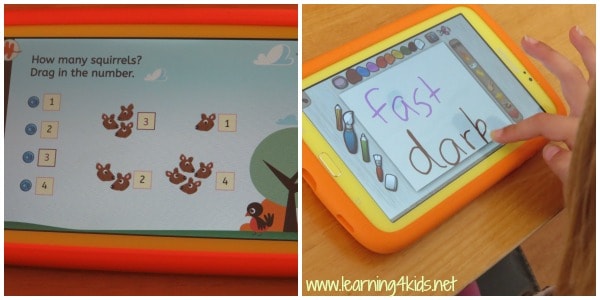 As mentioned before there are a number of preloaded apps available on the GALAXY Tab 3 Kids, some are educational, e-books, games and entertainment. I really loved the pre-loaded app Dolphin Reader it story books are fabulous, interactive and also provided activities linked to the story. As the basic story lines are read out loud, they were highlighted for children to read along.
The 'Creative Corner' app inspires imagination and creativity and can also be used as a learning tool. Miss 3 is learning to write her name and this app allows her to play with colours and move her hand in the right gestures to form the letters in her name. Miss 7 practices her spelling words that she brings home for homework. It's great because they can clear the screen and start again without wasting any paper.
GIVE AWAY – GIVE AWAY – GIVE AWAY – GIVE AWAY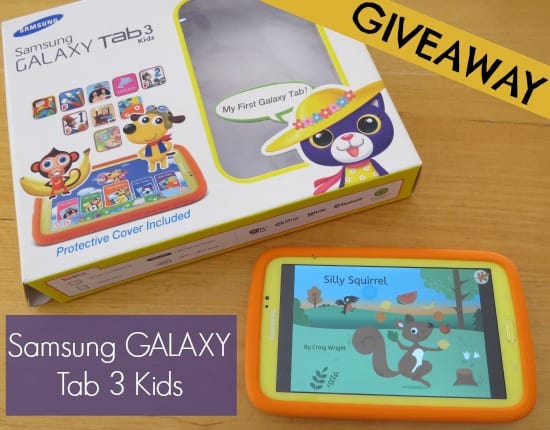 I'm giving away 1x Samsung GALAXY Tab 3 Kids RRP $299 and 1x $100 Google Play voucher to one lucky reader*.
For your chance to win, all you need to do is answer the following question:
"How will the Galaxy Tab 3 for Kids fit into your life?"
* This is a game of skill and entries will be judged based on creativity and originality. Open to Australian residents only. Entries open 9:01am AEDT, Monday 14 April 2014 and close 5:00pm AEDT, Friday 25 April 2014. Terms and Conditions apply.
<Click here for Terms and Conditions>
This giveaway is now closed. A big thank you to all our entrants and best of luck!