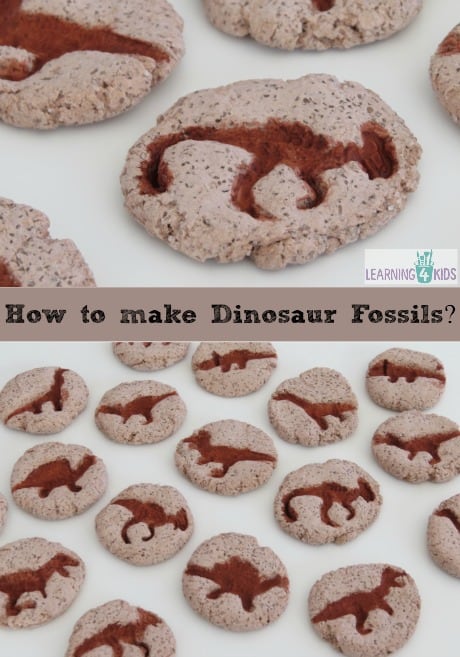 How to make Dinosaur Fossils? Dinosaur Fossils are so much fun to make and are a great addition for any dinosaur theme learning experience. They are made using salt and can be used in games, sensory activities, role play opportunities and so much more.
Today I am sharing with you how we made our dinosaur fossils and will later share further activities on how we utilised them in learning experiences.
What you will need?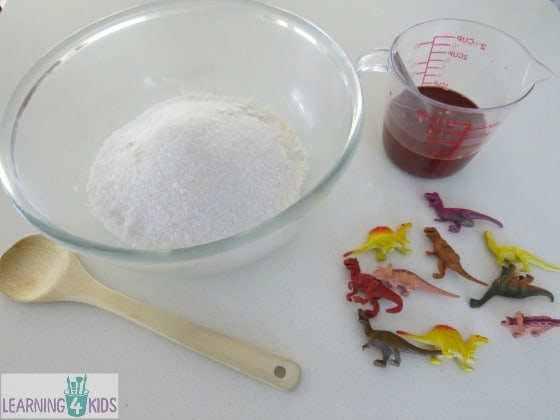 You will need salt, plain flour, water, brown coloured food dye and dinosaur figurines. If you do not have brown food colouring, you could alternatively use watered down brown paint.
Click here for SALT DOUGH RECIPE
Step 1: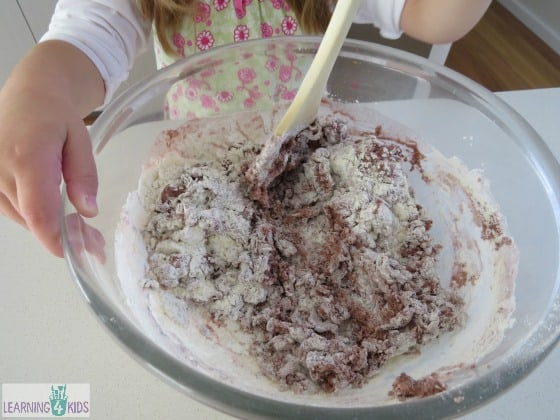 Add coloured water to dry ingredients and mix until mostly combined.
Turn dough mixture out onto the bench and knead until all ingredients have blended and formed a ball of dough.
Step 2: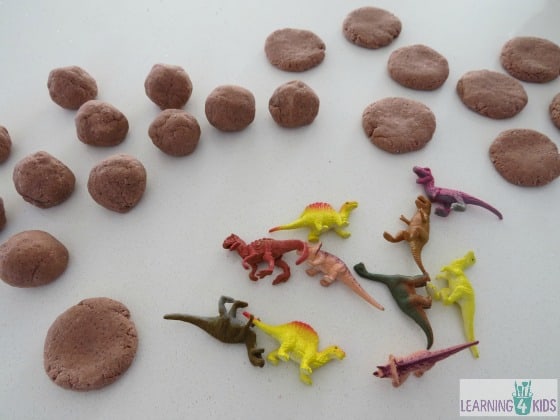 Divide the salt dough into smaller balls. We made 20 but you can make them as big or small as you like.
Step 3: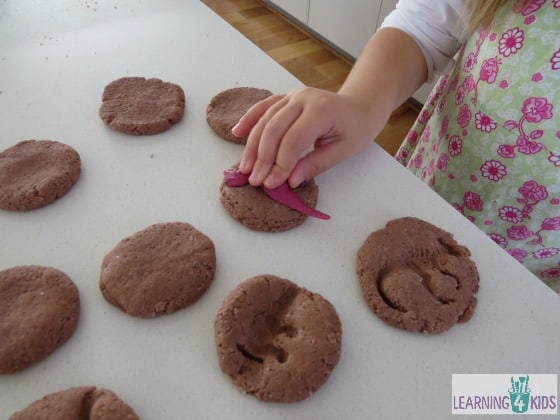 Gently press the dinosaur figurines into the dough.
Step 4: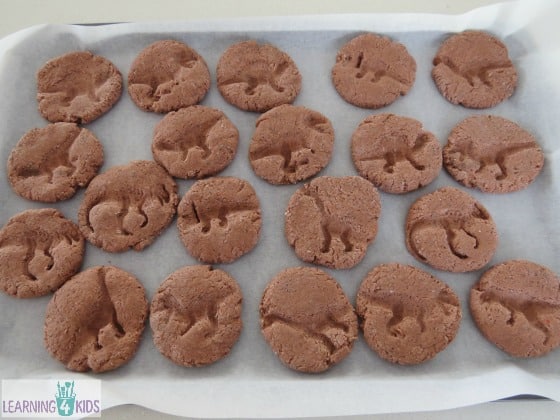 Place the dinosaur fossils onto a baking tray lined with baking paper.
Place the tray into a sunny dry space for several hours (or days) to allow the salt dough to completely dry out.
These fossils can be air dried or placed in the oven on a low heat.
Step: 5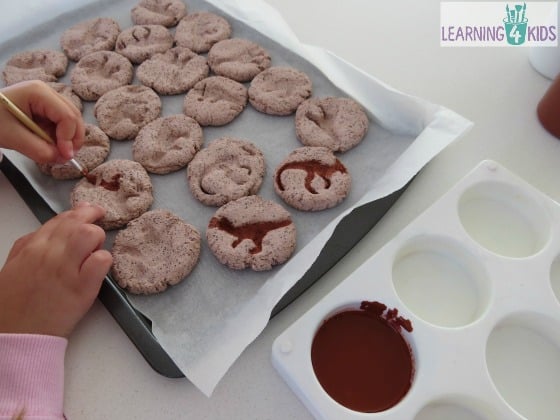 Once the dinosaur fossils have dried out and harden, the colour appears faded and a lighter colour brown.
Paint the dinosaur imprints with watered down brown paint to bring out the dinosaur details in the prints.
What now?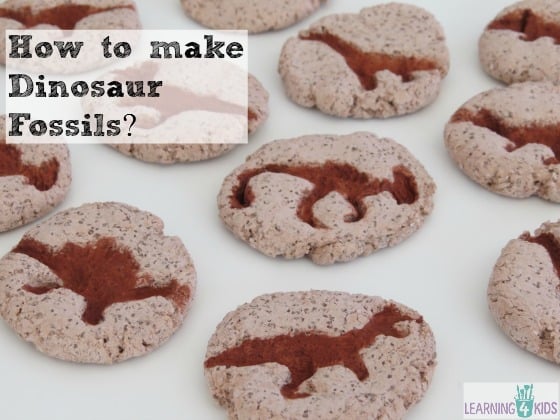 Now that we have made the dinosaur fossils, how could we use them in learning and play opportunities? Please stay tuned as I will be sharing a fun and fabulous dinosaur and alphabet activity using these dinosaur fossils soon.
Click here for SALT DOUGH RECIPE