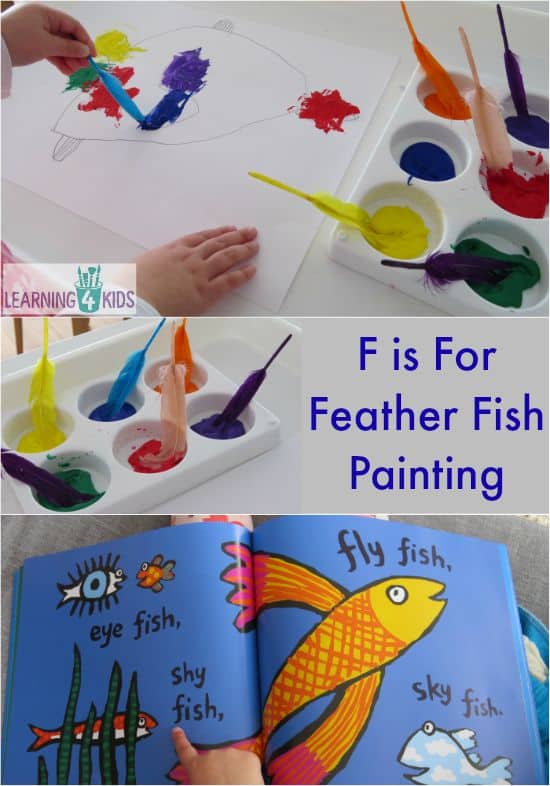 F is for Feather Fish Painting is an activity is an activity that was inspired by the story Hooray for Fish by Lucy Cousins. Children draw their very own fish and paint it with feathers. The pictures in the story provide lots of brightly coloured fish of different shapes and sizes for art inspiration.
F is for Feather Fish Painting is also a great opportunity to play and learn about the letter F, identify what the letter F looks like and what sound it makes.
What you will need?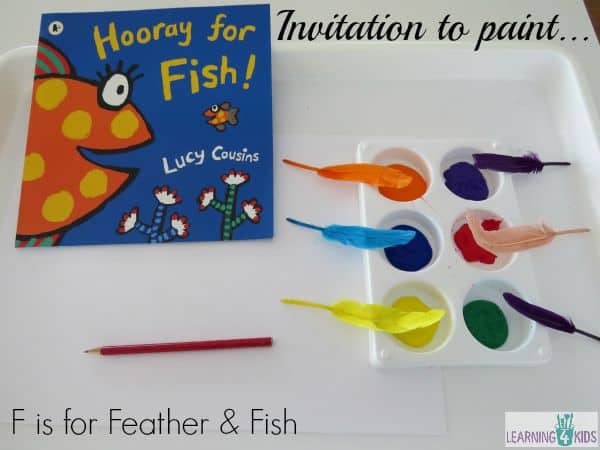 You will need feathers, coloured paints, large sheet of paper and a lead pencil.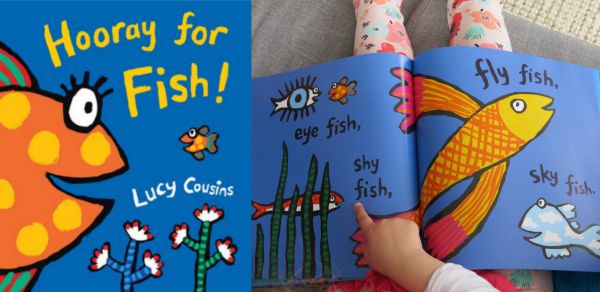 You will also need the story, Hooray for Fish by Lucy Cousins
Before commencing the painting part of the activity we read the story Hooray for Fish first and then re-read the story again, this time playing 'spot the letter' and looking for the letter 'F'. There are lots of opportunities to spot the letter F in the story Hooray for Fish!
Let's Play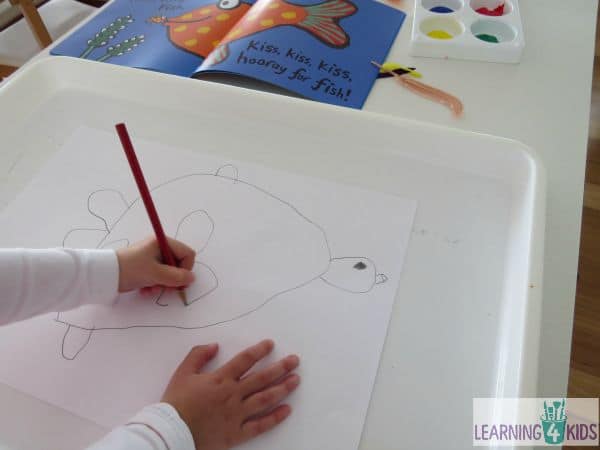 Some Ideas:
Read Hooray for Fish by Lucy Cousins and discuss creating your very own fish and painting it with feathers.
Re-read the story and play spot the letter F.
Talk about the different kinds of fish in the story and ask "Which type of fish would you be?"
Look at the different pictures of the fish and talk about the patterns and colours. Ask your child "what would your fish look like?"
Make text to text connections, such as talk about other books that are about fish. What are the similarities and differences? The Rainbow Fish by Marcus Pfister would be a great book to discuss text to text connections and similarities.
Let's Learn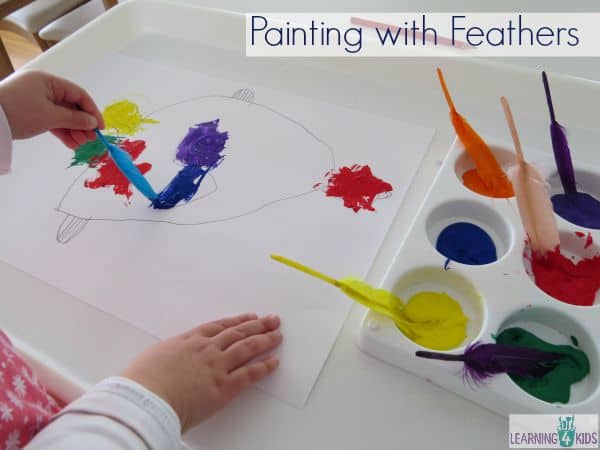 Learning Opportunities
Creativity and imagination
Letter recognition
Fine Motor Development
Hand-Eye Coordination and Control
Concentration
Phonemic awareness – hearing and understanding that words are made up of individual sounds and other word patterns.
Problem Solving
Sense of pride and achievement.
Click here for more BOOK INSPIRED activities & play ideas
Click here for more FISHY ACTIVITIES