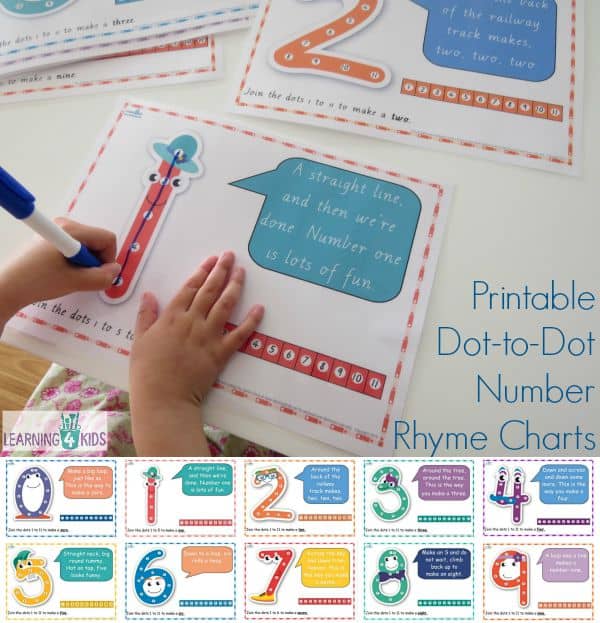 The Printable Dot-to dot Number Rhyme Charts are a fun way to learn how to write numbers – the correct way!
The Dot-to dot Number Rhyme Charts are a multi-sensory printable that can be used for activities to learn the correct formation of writing numbers.
Sing the number rhymes to guide you through what strokes to make with the marker pen to form the correct number shape. Starting at number 1, count, follow and join the numbered dots to form the number. There is a number line for children to use for guidance and self-correcting.
Children will love the fun Number Characters and brightly coloured dot-to-dot puzzles! Available in 2 fonts!
Let's Play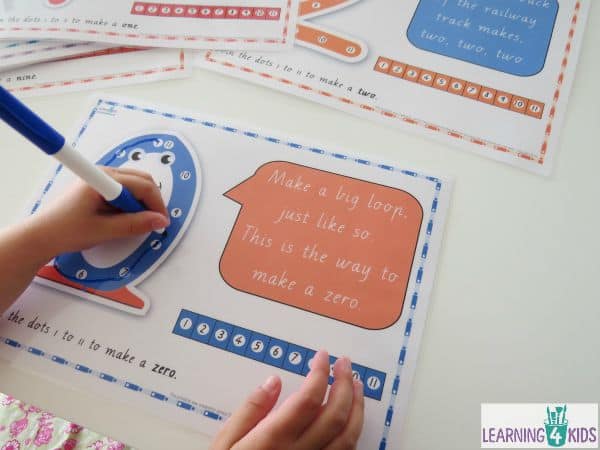 The Dot-to-Dot Number Rhyme Charts can be used as a teacher resource and reinforced in small group or individual activities. The teacher can use the charts as teaching resource to model and share the rhymes together as a class. Followed by small group or independent activities where children can sing the rhymes and complete the numbered dot-to-dots.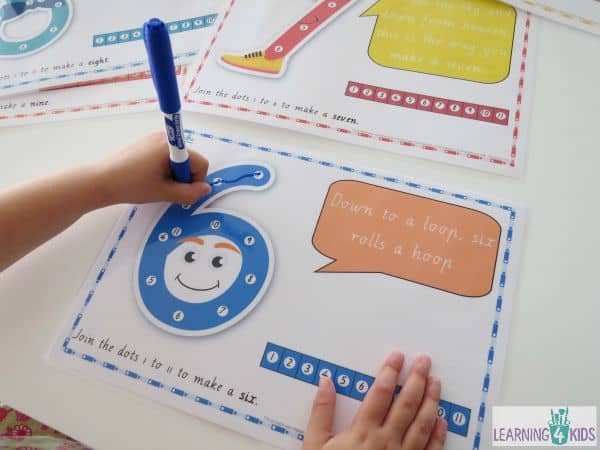 Print and laminate to create dry erase chart for a reusable teaching resource. Children can complete the dot-to-dots over and over again using white board markers.
Some Ideas:
The charts are perfect for rotational group activities for students to complete independently. The number line is a visual support for children to self-correct as they count and join the dot-to-dot.
Use as display charts around the classroom for children to refer to as required.
Use during mat or group sessions as a visual chart to demonstrate or model the correct formation of numbers 0 – 9.
Children can practise writing the numbers in the air, on the floor or a partner's back as they say the rhymes.
Lets Learn: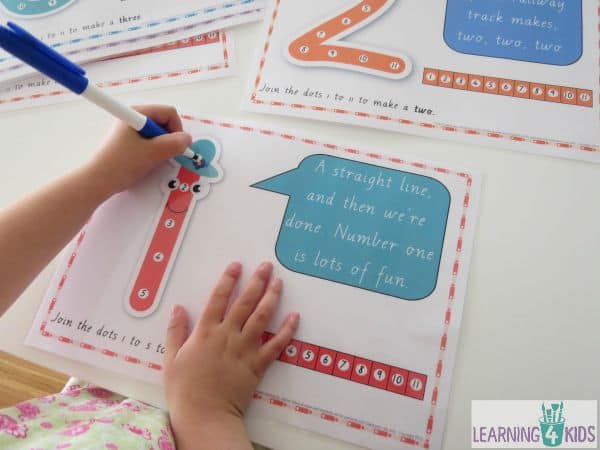 Learning Opportunities:
Self-correcting with the number line on the chart for support.
Fine motor, coordination and control.
Pre-writing – writing numbers in correct formation. Starting in the correct location.
Number recognition and counting.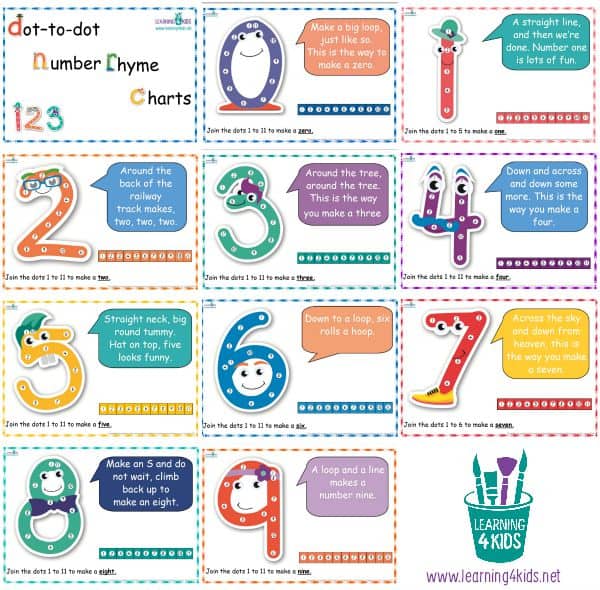 The Dot-to-Dot Number Rhyme Charts are available in my online shop.
The download includes:
Full Set Numbers 0 to 9, Dot-to-dot Number Rhyme Charts – 13 Pages
Available in 2 Fonts

Printable Dot-to-Dot Number Rhyme Charts (Cursive Print)
Printable Dot-to-Dot Number Rhyme Charts (Standard Print)
Click here to view all our Downloadable Products
Matching Printables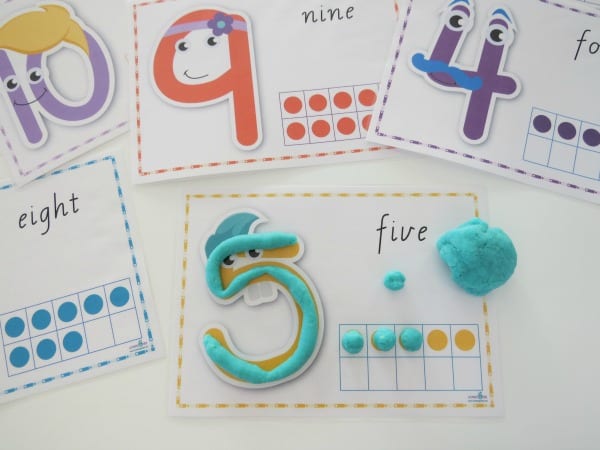 These Dot-to-Dot Number Rhyme Charts match our Printable Number Play Dough Mats