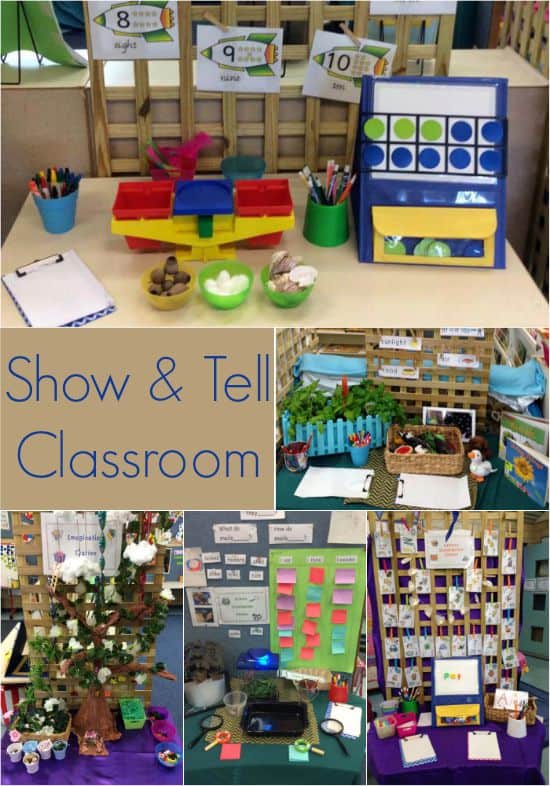 Welcome back to our Show and Tell Classroom – today we look at Ms Fry and Ms Guthridge's Pre Primary Classroom.
Show and Tell Classroom has been developed from the idea of celebrating the wonderful work that teachers do in the classroom every day. There are so many inspiring teachers out there with amazing classrooms and Show and Tell Classroom is also opportunity for teachers to showcase their wonderful work and a place where other teachers can come and look for inspiration and ideas.
Today we are visiting an Australian Pre Primary classroom. I am so excited and absolutely grateful to be sharing with you today the very inspiring Ms Fry and Ms Guthridge's Classroom.
"Frozen" Investigation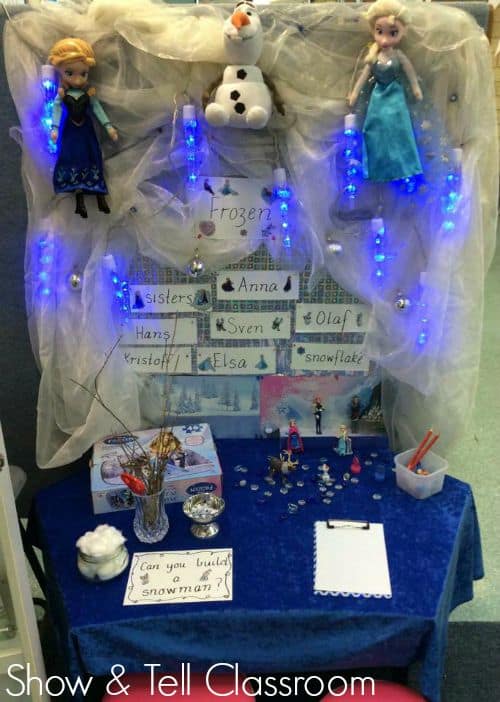 Provocation to inspire creative play based on the children's overwhelming interest in the movie "Frozen". Children were encouraged to make a snowman using sticks, cotton balls, eyes etc, use the characters to create stories and draw/ write to record these.
Maths Investigation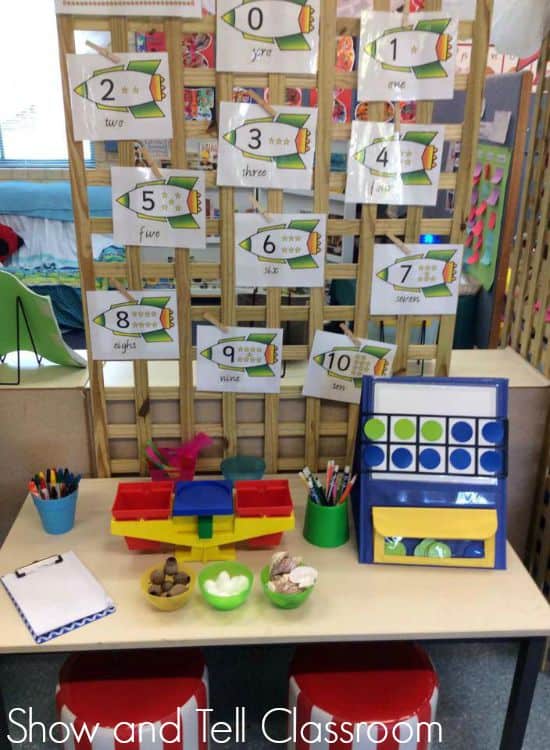 A Maths provocation to investigate heaviest and lightest, making combinations to 10 and recording number sentences on the magnetic whiteboard. Children were encouraged to record their discoveries on the clipboards provided to share with the rest of the class.
Snail Science Investigation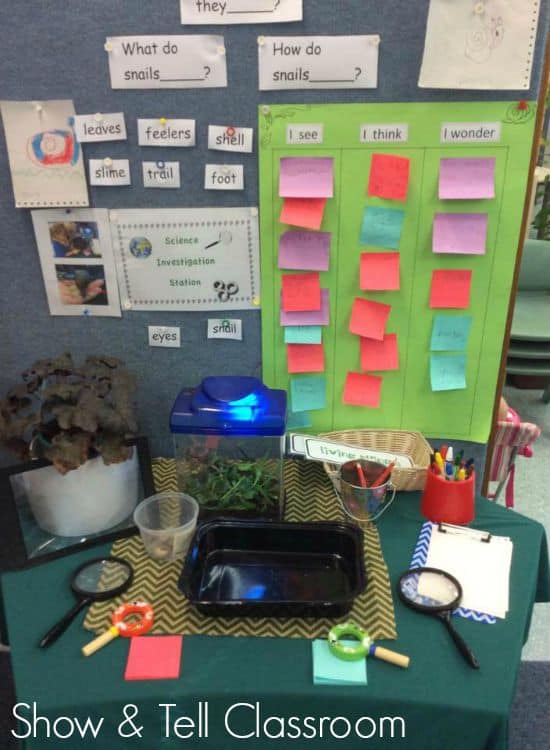 Following the children's interest in the snails they were finding in our outdoor play environment, we set up a snail investigation table together. We made a habitat for them, provided microscopes, a container for them to be taken out and put into for closer inspection, a chart with headings for children to post their questions on sticky notes for further research and as always clipboards to record their thoughts and discoveries.
Living Things Science Investigation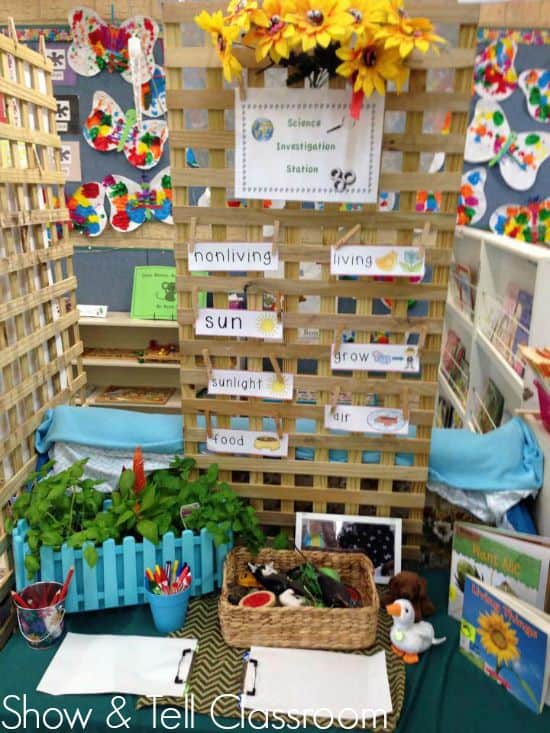 This Science investigation is all about living and non-living things. We provided some living herbs, a basket of toys that included both living and non-living things and information texts for some self-guided research. Children were encouraged to sort objects into categories and once again record their discoveries.
Faraway Tree Imagination Station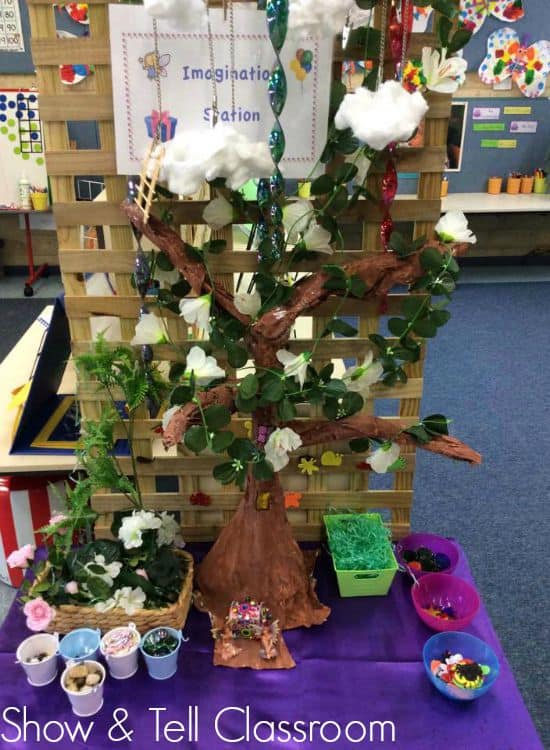 As we were reading aloud The Faraway Tree by Enid Blyton to the class, we created this creative play provocation for children to recreate the story and make up their own adventures with the characters (which were made by gluing printed and laminated faces to peg dolls). The language and creativity this inspired was incredible.
Literacy Investigation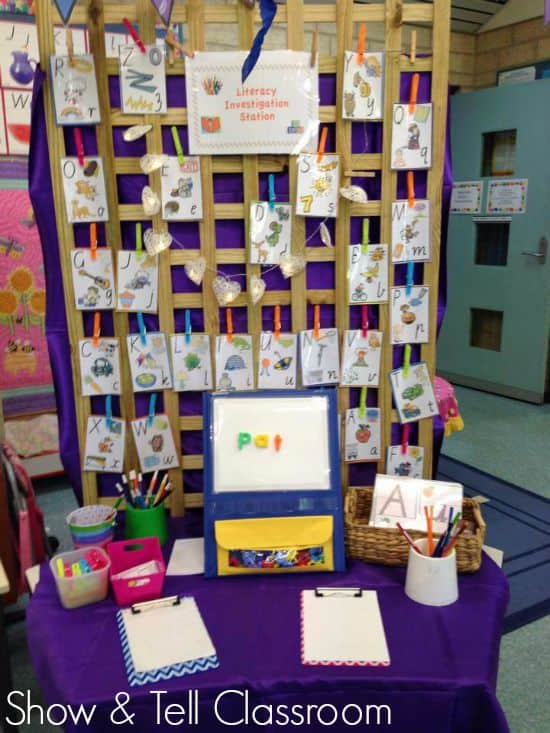 This is one of our literacy inspired investigations. Children can make words with the magnetic letters, trace over alphabet cards, play sight word Uno together, practise writing their letters and write notes for their friends using a variety of pens and different paper.
Reading Nook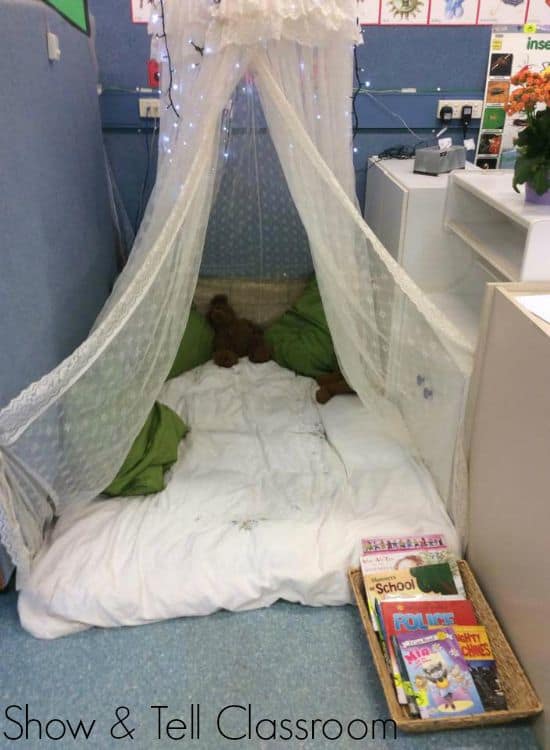 A quiet place for the children to read to each other, a teddy or just go for some quiet time.
About Ms Fry and Ms Guthridge
We are 2 teachers in a job share partnership that has been operating happily for about 10 years now. Our classroom is a Pre-primary of 27 children. As we are Early Childhood Educators we believe strongly that despite the increased demands the Australian Curriculum has placed on these little guys, real and valuable learning still occurs through play, so we put a lot of time into setting up our environment to inspire and promote this. We run other learning activities that change from lesson to lesson, but leave these Investigation Stations as a constant for approximately 1-2 weeks, depending on the children's interests at the time. We hope they are of some use to anyone out there who may be interested!
Thank you Ms Fry and Ms Guthridge for sharing with us your AMAZING and incredibly INSPIRING classroom.
To view more Show and Tell Classrooms – CLICK HERE
Show and Tell Classroom
If you would like to Show and Tell about your Classroom, please email me: janice@learning4kids.net