Homemade Eye Spy Sensory Bag – Keeping Kids Occupied in the Car
This post has been sponsored by buckle me up™
For a limited time only:
Enter learn at the checkout to receive a 76% discount – exclusively for Learning 4 Kids readers.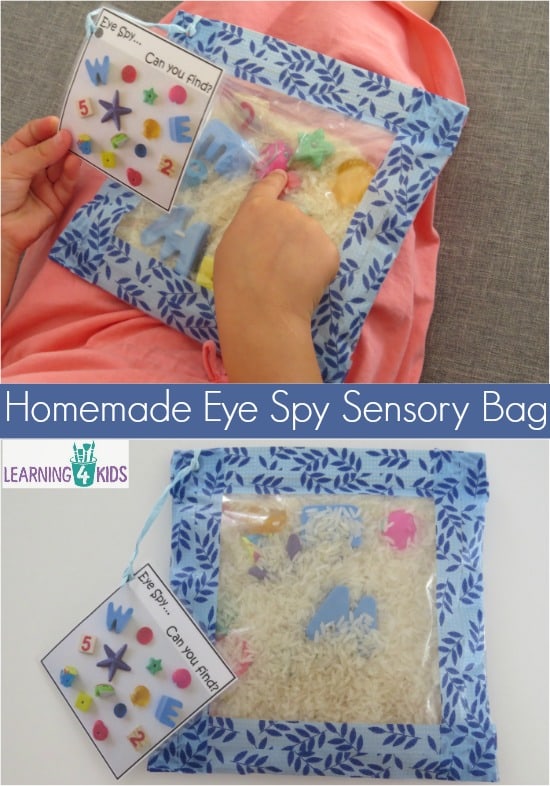 Eye Spy Sensory Bags are the ideal quiet activity to keep little hands busy and entertained in the car, appointments, shopping and other situations required to keep the little one occupied. They are super fun, creative and an open-ended playtime for kids of all ages.
Eye Spy Bags are a small pouch filled with dry rice and tiny treasures or trinkets that kids can find by manipulating the bag so the little objects surface to the clear plastic window. Attached is a photo card of the objects that are hidden within which they can check off as they find them.
There are several ways you can make an Eye Spy Sensory Bag, some require sewing but this is our quick, no sewing required, DIY.
What you will need?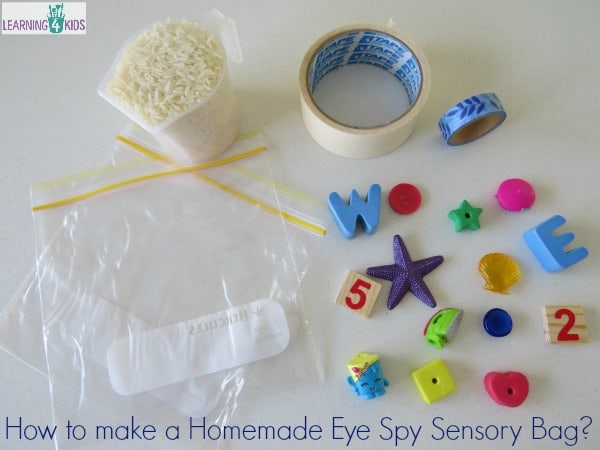 You will need 2 zip-lock bags, 1 cup rice, masking tape and small trinkets, toys, tokens or objects.
Some ideas for small toys or objects may include; buttons, small twig, bottle top lid, shopkin toys, large beads, toy jewellery, glass gems, puzzle pieces, small figurines, small blocks, magnetic numbers or letters, foam shapes and so much more.
Let's make

Collect a handful (approx. 10) small toys and other items. Take a photo of them, print and laminate.
Place 1 cup rice and toys into zip lock bag. Add more rice if required.
Fasten the zip-lock bag, insuring that all the air has been pressed out of the bag.
Place the masking tape along the opening end to avoid the bag becoming open. Fold the zip lock end over and sticky tape again as shown in photo 1.
Place the zip-lock bag into the other zip-lock bag with the folded end placed inwards at the bottom of the bag as shown in photo 2.
Fasten the zip-lock bag (pressing out the air) and add sticky tape.
Optional: place decorative washi tape around the outside (both sides) of the eye spy bag to create a kind of window for children to look through when searching for the objects (photo 3). This also helps make the bag extra strong.
Attached the Eye Spy Card with ribbon or string.
Let's Play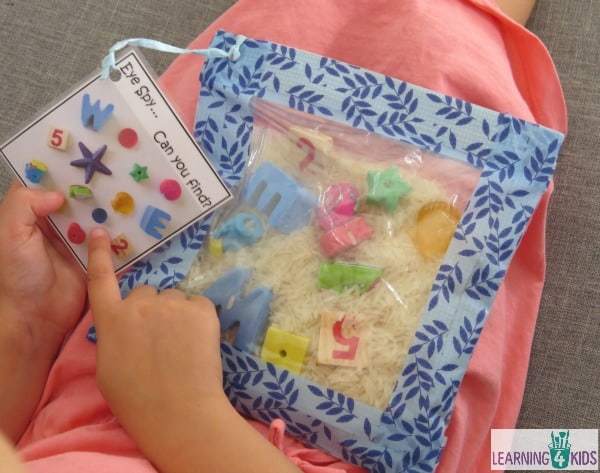 Some ideas:
Feel and manipulate the Eye Spy Sensory Bag to coax the small objects to the surface. Use the attached photo card to help find the all the items shown.
Use the attached photo card to define which items have not been found yet and which items have.
Label and name each item found inside the bag.
Count how many items are inside the bag. Count how many you can see?
Count all the blue objects or count or the yellow objects?
Ask questions such as: can you find any shapes? Can you find something that is red?
Use a timer to see how fast can you find all the things on the list?
Let's Learn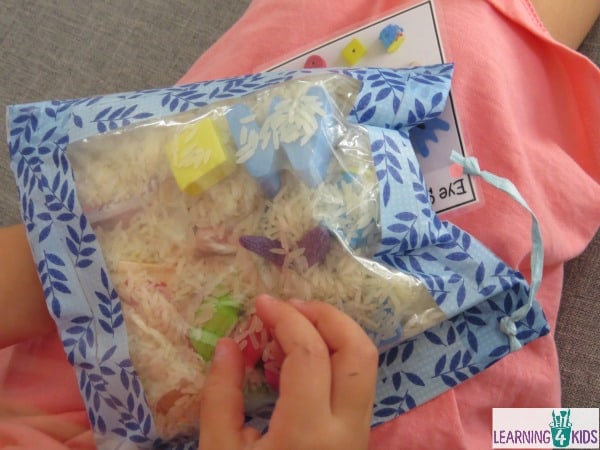 Learning Opportunities:
Concentration
Fine Motor and hand-eye coordination.
Sense of pride and achievement.
Problem solving – overcoming challenges.
Language & Vocabulary: labelling and naming each object inside the Eye Spy Sensory Bag.
Giveaway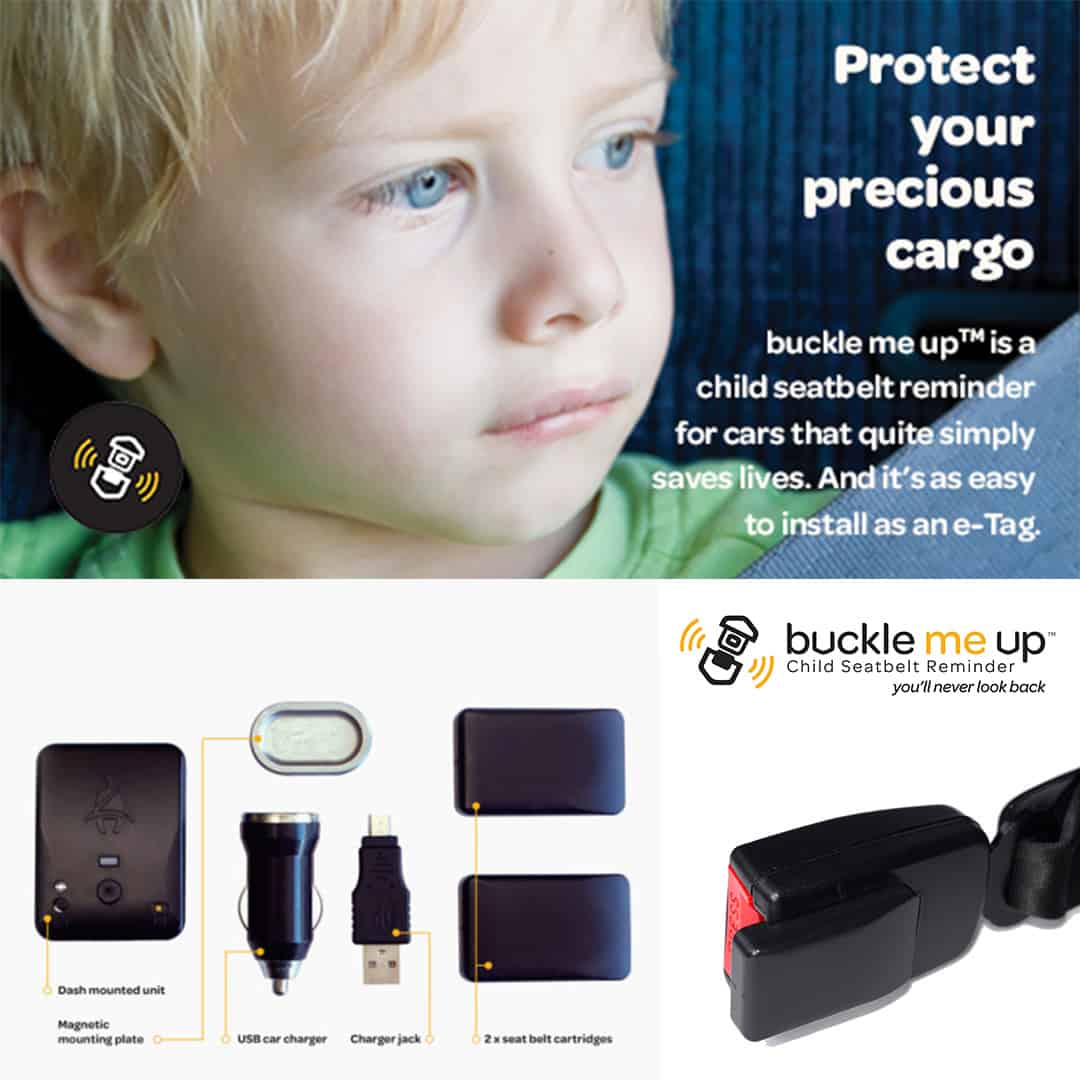 Buckle me up™ is a seatbelt reminder and alert safety system for the back seats of passenger cars. The dashboard-mounted unit is easily fitted to cars and alerts the driver if a rear seatbelt is not buckled up at any stage of the journey.
Buckle me up™ is primarily designed for those travelling with small children in the backseat, particularly those aged four to twelve years, who use seatbelts and sit in either booster seats or regular seats.
For more information visit the buckle me up™ website to watch their short video.
Giveaway details: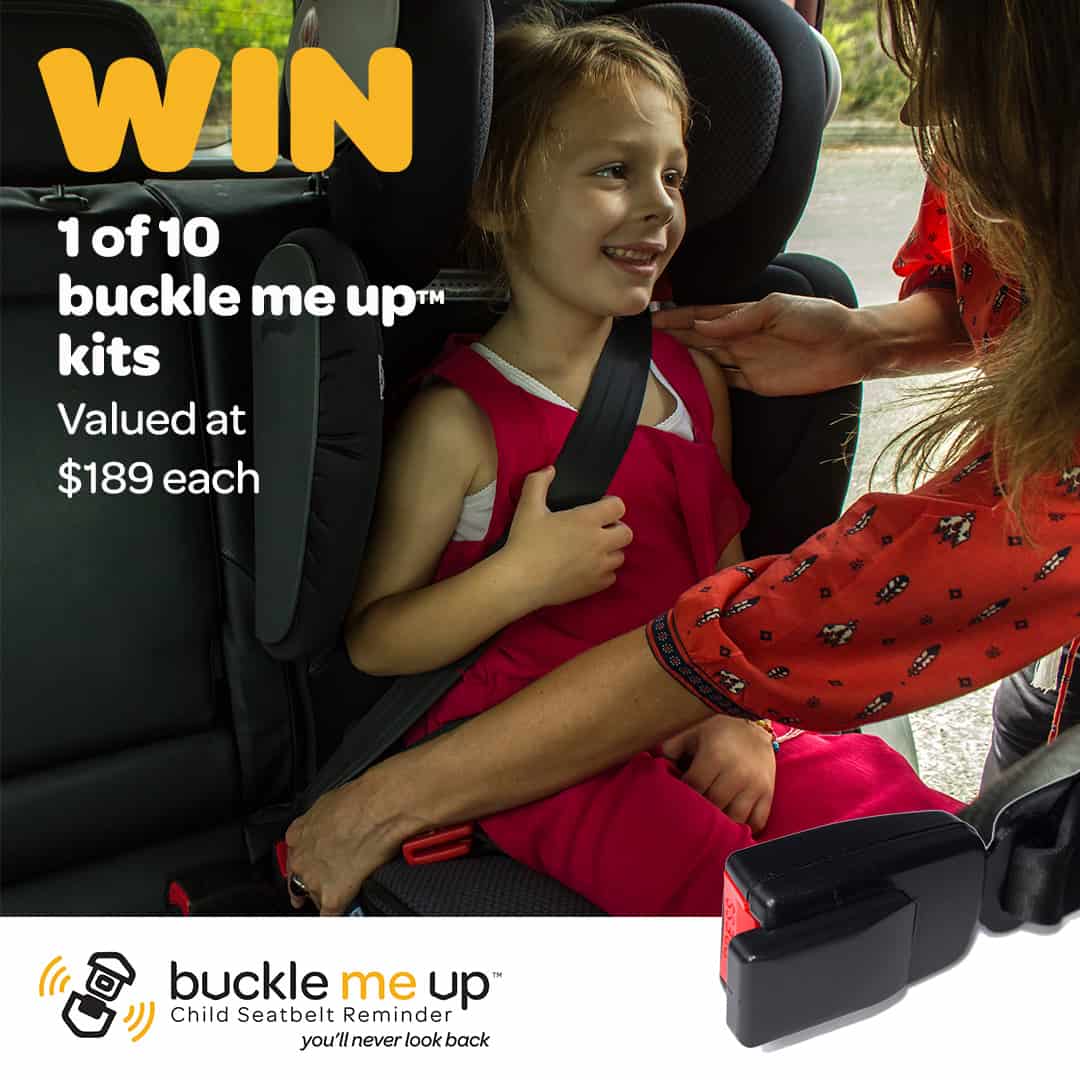 The lovely people from buckle me up™ has been incredibly generous to offer Learning 4 Kids readers the chance to win 1 of 10 buckle me up™ Kits valued at $189 (1 per person). buckle me up™ will alert you when your child unbuckles in the back seat of the car.
To enter: simply comment below this post and answer the following question:
What is your favourite summer holidays road trip destination?
Terms & Conditions:
This giveaway is only open for Australian residents only.
Competition run from Tuesday 1st December – 15th December at 9pm (EST)
The winner will be chosen based on originality and creativity of their entry.
Entrants will need to provide a valid email address as winners will be contacted via email.
Contacted winners will need to contact me and provide their postal address within 48hours or the prize will be reallocated.
Thank you and good luck!
******This giveaway has now closed, thank you to everyone who has entered.  The winners have been notified.********
LIKE THIS POST
Come join the many playtimes here on Learning4kids, please enter your email address in the subscription box to receive updates right to your inbox!
30 Responses to "Homemade Eye Spy Sensory Bag – Keeping Kids Occupied in the Car"