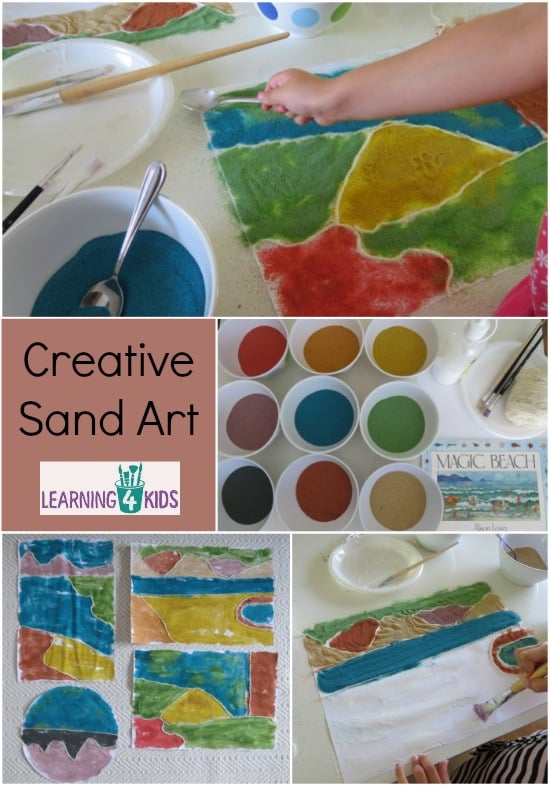 Creative Sand Art Activity was inspired by reading the story Magic Beach by Alison Lester (affiliate link).
This activity is open-ended and great for multi-age groups of children. My 3 children participated, 5 years, 8 years and 10 years. Each had their own ideas and ways to create their very own landscape using sand, wool and glue.
What you will need?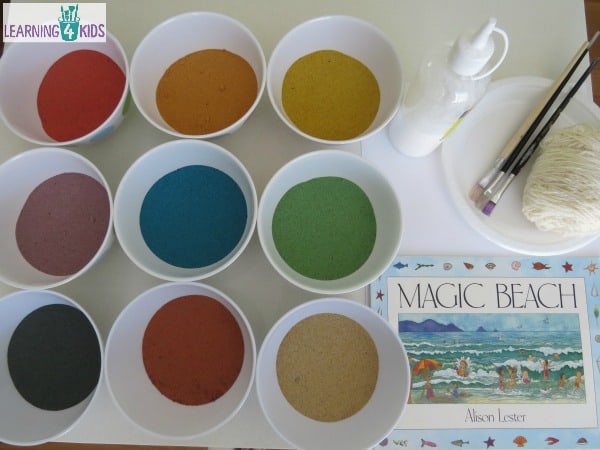 You will need sand, Magic Beach by Alison Lester, wool, PVA craft glue, paper, scissors and paint brushes.
I used about 1 cup of sand for each colour, here is a simple guide on How to Colour Sand?

The Magic Beach was a great book to build on our experiences with different landscapes and colours that make up these landscapes. We also talked about the different times of the days and seasons and how this affected the colours in the landscape.
We looked at the illustrations in the book and talked about the different layers of colours in the landscape. We counted them and talked about the size, for example the hills look small in the back ground because they are further away and the rocks look larger because they are closer in the landscape.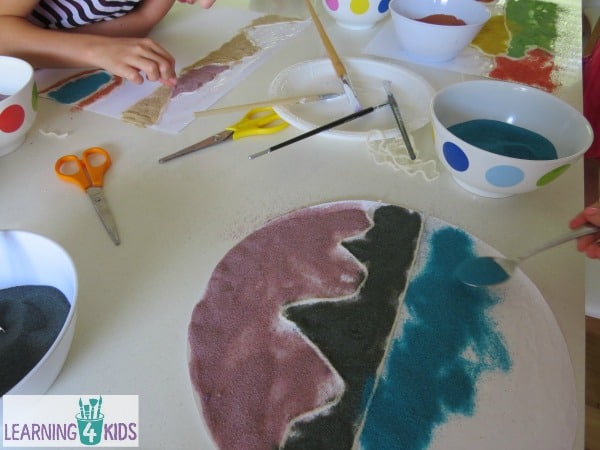 Apply PVA craft glue to your paper with a paint brush. Apply it thick.
Cut the wool (yarn) and create shapes for the landscape.
Apply more glue if needed.
Sprinkle the different coloured sand using a spoon or finger tips.
When the art work is dry, shake off any excess sand.
Apply more glue and sand if needed.
Add other elements to the art work such as leaves or shells.
Let's Play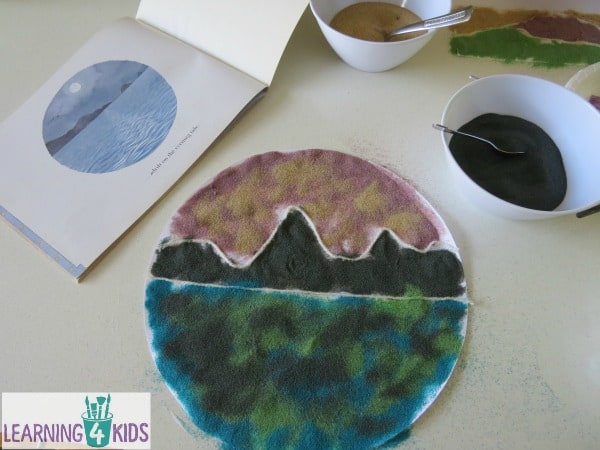 Miss 8 chose to create her landscape on a circle shape similar to the one shown in the story. She decided that her landscape was at night time and used darker coloured sand. This is her interpretation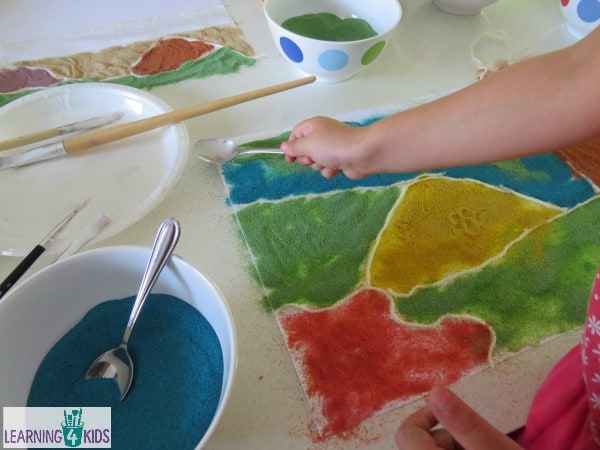 Miss 5 chose to create a summer time landscape suing bright colours.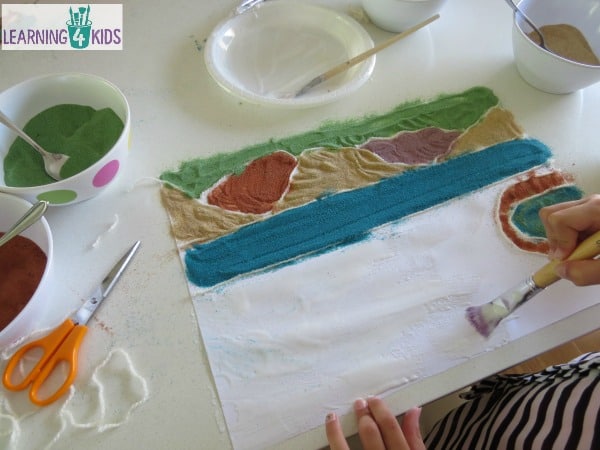 Miss 10 adding more layers and detail to her landscape with a rock pool. She is also trying to incorporate the size of objects with those being smallest are further away and larger items are closer.
Let's Learn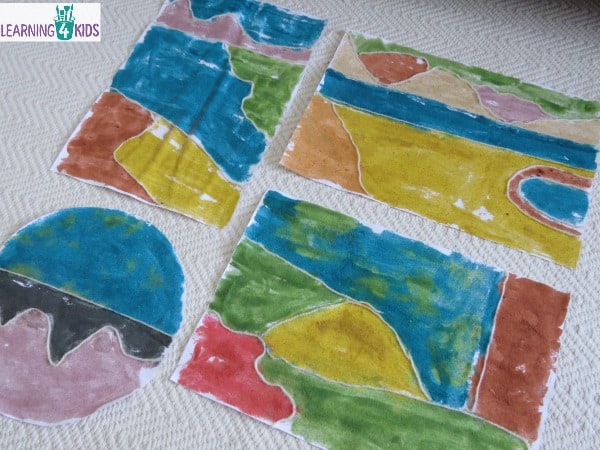 Learning Opportunities
Creativity and imagination
Cause and Effect
Spatial awareness – experimenting with size and space
Sense of pride and achievement.
Sensory exploration.
Experimentation and discovery.
Building self-esteem, sense of satisfaction.
Overcoming challenges and problem solving.
Language development – describing process.
Communicating art ideas and making connections with our world.
Colour recognition.
Click here for more SAND activities & play ideas
Available in our online shop:
Please click on the product names to view full product details.
Printable Dot to Dot Alphabet Letter Charts