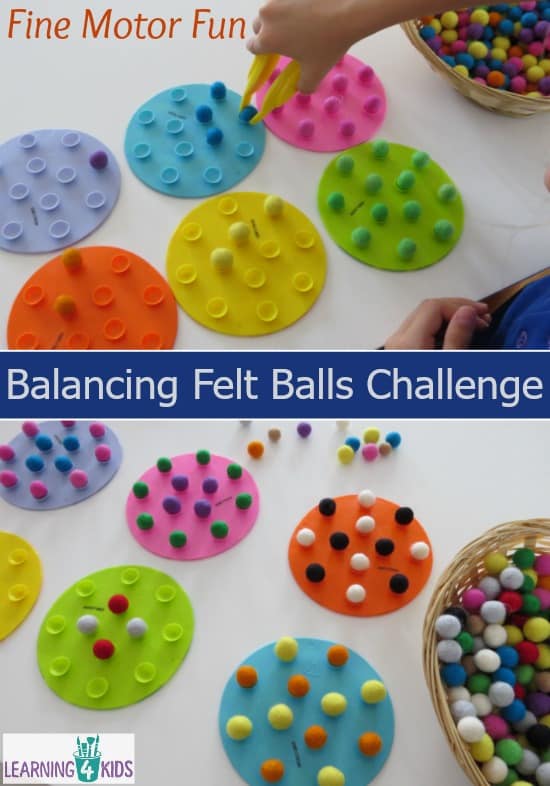 I am always looking for playful and inviting ways for kids to develop their fine motor and hand-eye coordination skills using fun resources. These felt balls are so tactile and sensory and kids absolutely love playing with them.
I set up a challenge using the felt balls, suction pads and tweezers. I challenged the kids to transfer the felt balls from the basket and balance them onto the suction pads without touching them. As they played, we introduced a timer and two friends competed to see who would balance all the felt balls first. There are other ways you can also play with the felt balls, suction pads and tweezers.
What you will need?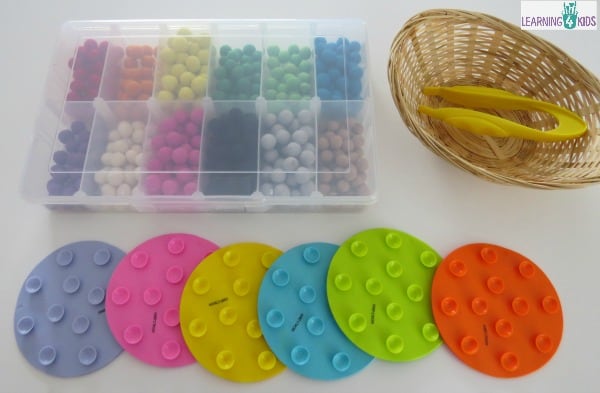 You will need felt balls (the ones pictured are 1cm), tweezers and suction pads.
The suction pads are small anti-slip mats used in the bathroom. I have turned the mats over to expose the suction caps to use in this activity.
You can find these bathroom suction pads in a range of colours, shapes and pictures in the bathroom or nursery isle in most shopping centres. I found these colourful circles in the baby/nursery isle at Toys-R-Us.
Pompoms are a great alternative to using felt balls.
Let's Play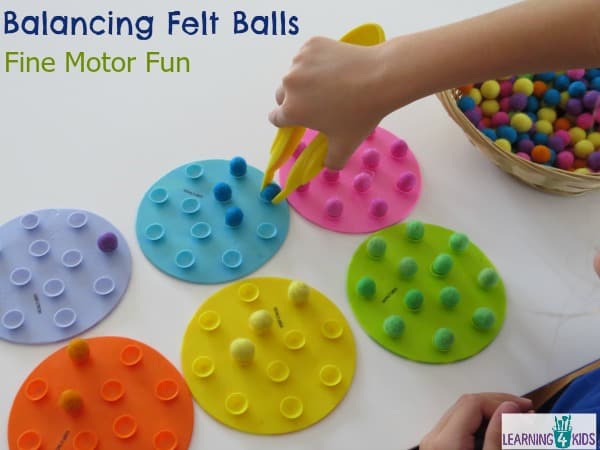 Children transfer the felt balls using the tweezers and balance them onto the suction caps.
Some Ideas:
Sorting and matching colours.
Count the felt balls as you place them onto the as it is placed onto the suction mat.
Introduce a sand timer to add an element of challenge.
Create patterns using the different colours.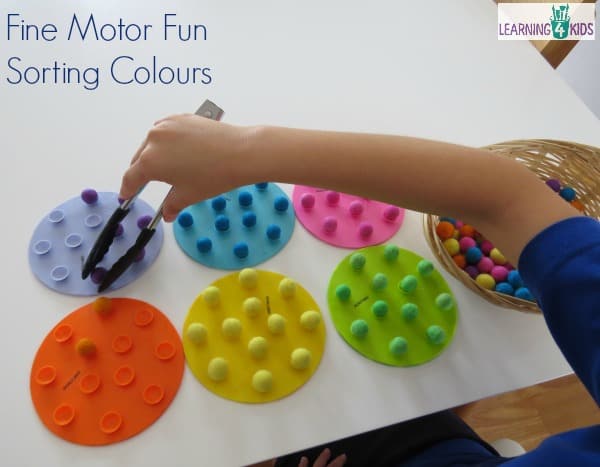 Miniature tongs are a useful alternative to the tweezers shown in the earlier photographs.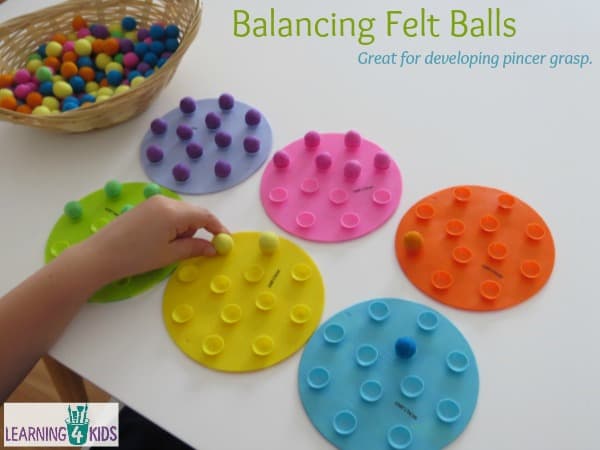 Using the fingers is also a great way for developing fine motor and coordination, particularly the pincer grasp. The pincer grasp enables a child to pick up small items using the thumb and index finger and is important for tasks such as holding writing implements and manipulating items such as zippers, buttons and shoes laces.
Let's Learn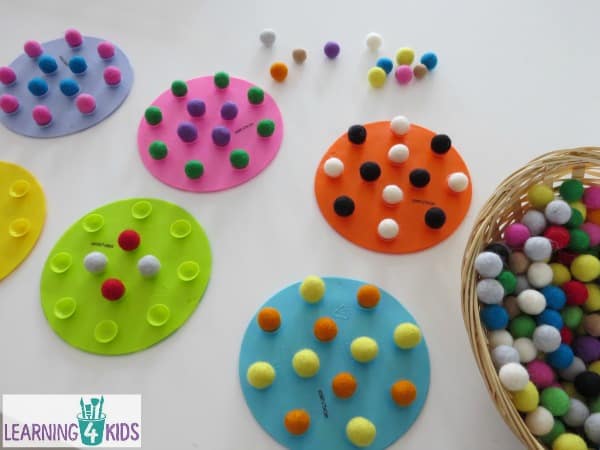 The felt balls and suction pads also provide an opportunity to explore patterns using the different colours.
Water Play with Eye-Droppers is another great activity to encourage the pincer grasp.
Learning Opportunities
Fine Motor Development
Hand-Eye Coordination and Control
Concentration
Language development – colour names and describing what is happening.
Mathematics – patterns, counting
Creativity and imagination
Click here for more FINE MOTOR activities & play ideas