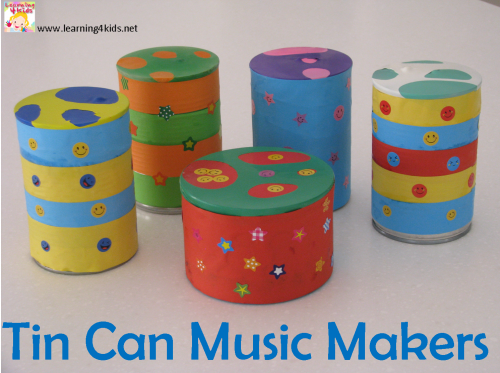 These Tin Can Music Shakers are a simple
homemade musical instrument
to make and you will find most of the materials around the home.  We play a lot of music in our home and the Tin Can Music Makers were so much fun and a great addition to our creative play.  
What you will need?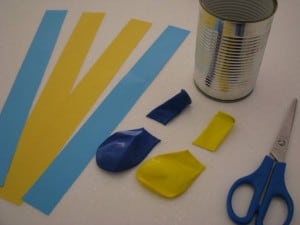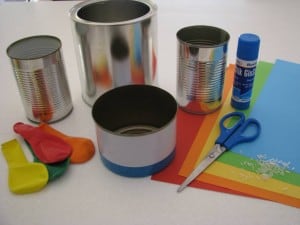 You will need coloured paper, clean recycled tin cans, balloons, scissors, glue, stickers and rice or other fillings for the shaker.  We also used coconut shavings, dried split peas and uncooked pasta to create different sounds such as soft and loud.  My girls had fun trying to pick which item was making that sound when they shook the tin.  
Let's Play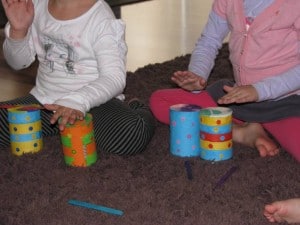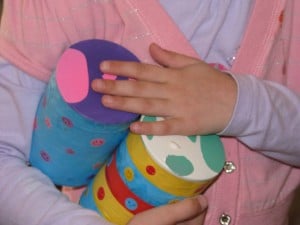 Pretending to play bongo drums!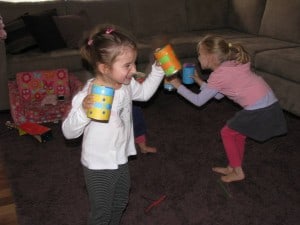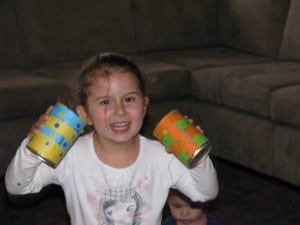 Shake, shake!!  Here are my girls having so much fun dancing to their favourite songs and shaking their Tin Can Music Makers.  We also played games with no music playing, trying to guess what was inside the tin.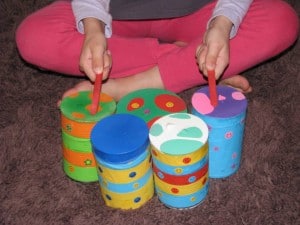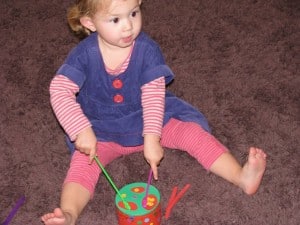 And more drums….  
Learning experiences from making a homemade Tin Can Music Makers:
Develop a sense of pride and achievement.
Encourages and promotes imaginative play and creativity.
Fine motor development and eye-hand coordination.
Getting little bodies moving through dance and rhythm.
Fun!
Other Homemade Musical Instruments here on Learning4kids:
(Click on the Images to read more)