Rainbow Birthday Cake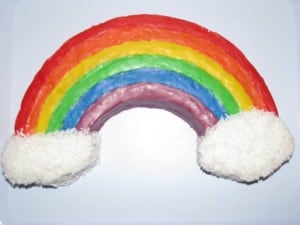 A rainbow birthday cake I made my daughter when she turned 3.  I just mixed the coloured icing in separate bowls and used coconut for the clouds.  My daughter loved it and it was so much fun to make!
LIKE THIS POST
Come join the many playtimes here on Learning4kids, please enter your email address in the subscription box to receive updates right to your inbox!
2 Responses to "Rainbow Birthday Cake"