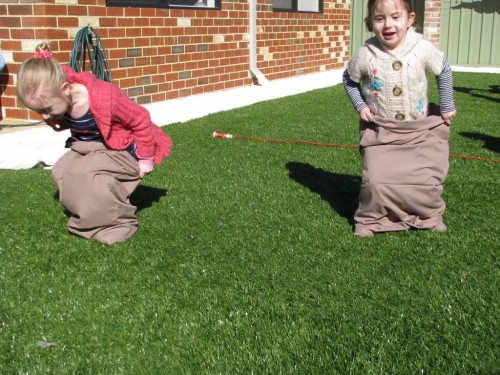 Rolling around on the grass in hysterical laughter……what fun!
My two eldest girls (3 and 5) enjoyed a sunny winters day playing with their pillow case hoppers and this reminded me of how the simple things can bring so much fun, while being active. This game is an oldie but a goodie replacing the hessian sacks with a pillow case……simple hours of fun!
What you will need?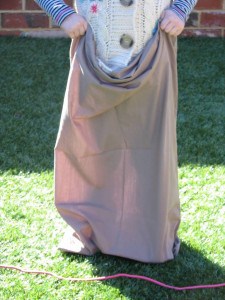 We laid out a stretched rope for a starting place and another at the end for a finishing post. Hopped from one end, then we turned around and started again! Amongst the falling to ground and giggling to!
Let's Play: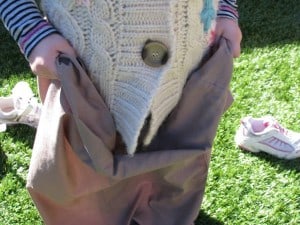 Tip: use the folded flap of the pillow case at the front of the body as this gives kids more gather for their little hands to hold.
Let's Learn: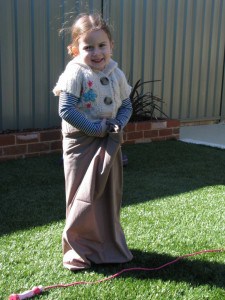 Pillow case hoppers are great for getting kids physically active and;
Developing movement and coordination

Building strong bodies: muscles, bones and hearts

Encouraging self esteem and thinking skills

Developing social skills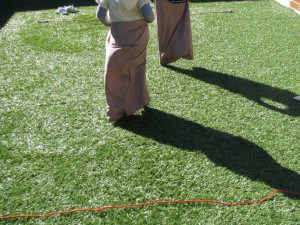 Go hop to it and have some fun!