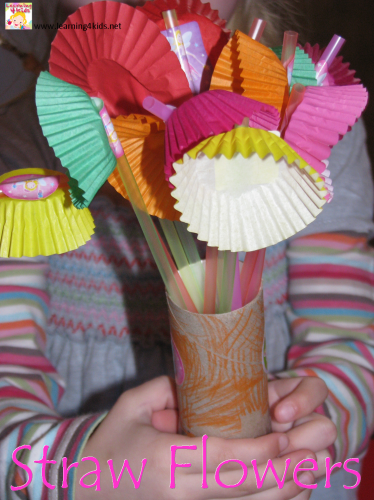 Straw Flowers are the perfect craft children can make to give as a little gift. It is the perfect homemade gift idea for Mother's Day, birthdays or just because you want to make someone smile.
My kids were motivated recently in making something for their Nanny who was coming to visit after spending a few days in hospital. We talked about what we could make to cheer her up as a 'get well' present.
What you will need?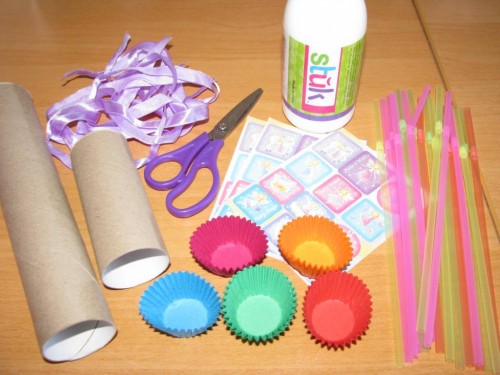 Craft glue, patty pans, we have used mini patty pans here but it really doesn't matter. Straws, toilet or paper towel roll, scissors and ribbon. We used stickers to replace sticky tape, so much more fun and colourful! The stickers need to be a decent size to allow for enough coverage to attach together the straw to the patty pan.
Let's Create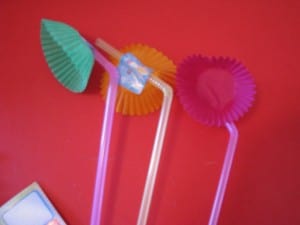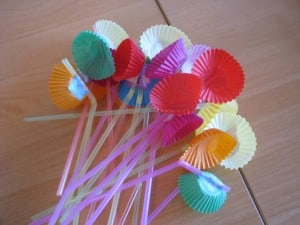 Attach the patty pans to the top of the straw using the stickers. I think the bendable straws make the flowers look like daffodils.
Once you have a nice collection, it's time to make the toilet roll vase.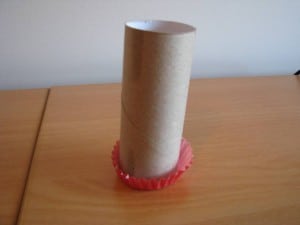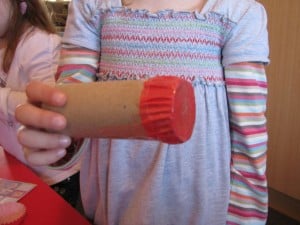 Attach a patty pan to the bottom of the toilet roll with sticky tape to keep the flowers inside the vase.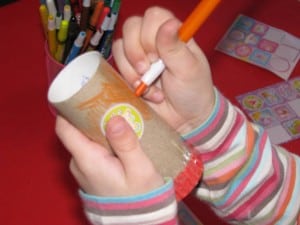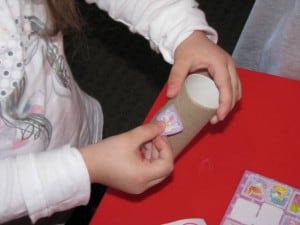 Time to decorate! I never really thought of anything specific for this. This was self-directed by my girls, making their vases more personal. They decorated the vase with stickers and coloured crayons.
Let's Play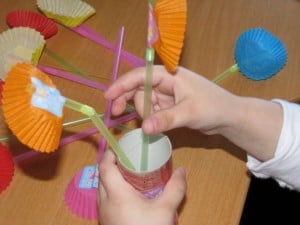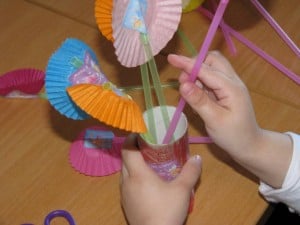 A little imaginative play – pretending to be florists arranging their flowers in their vases!
A bunch of colourful flowers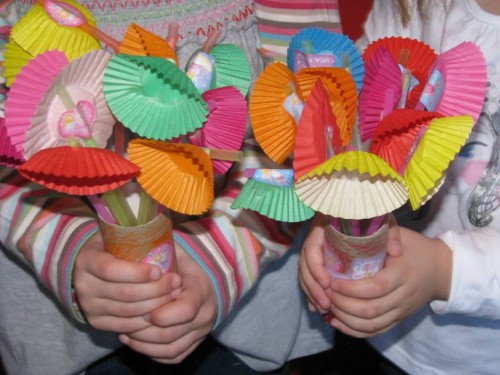 Other Flower Crafts