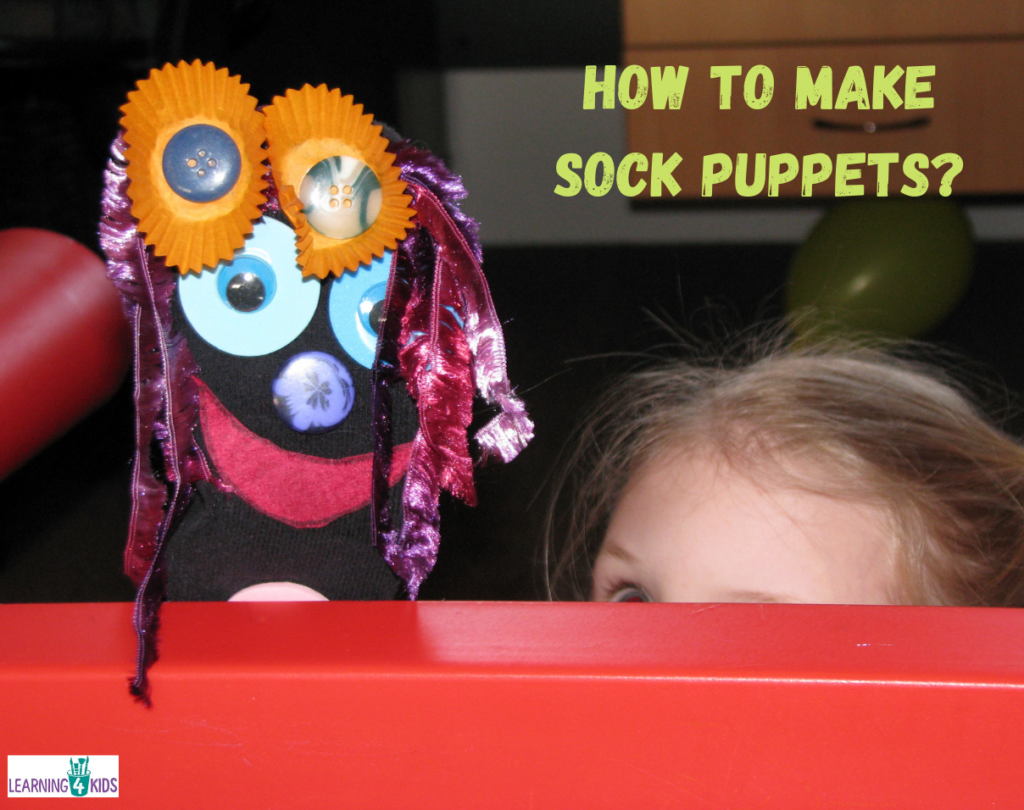 A homemade toy that encourages imaginative play! This post you will find information on how to make a sock puppet?
Creating a character or a new friend out of a sock brings hours of fun for kids. It's fun for kids to make their own sock puppet and then the enjoyment of bringing it to life.
The simple sock puppet is not a new phenomenon but a very popular one with the kids.
What you Will Need?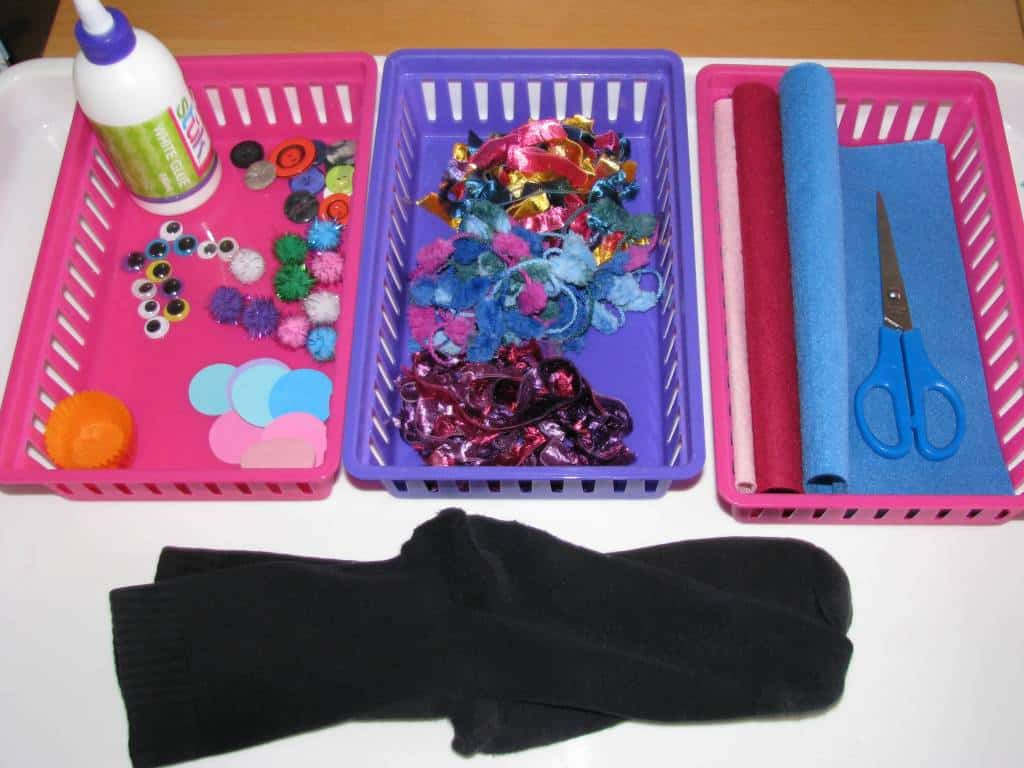 You can use just about anything around the house or you could raid your craft box to make these sock puppets. I try to keep it simple and not have too many craft options so the kids are more decisive about what they are going to do.
We used craft glue, wool, felt, scissors, wiggly eyes, pompoms, patty pans and buttons. The craft glue does wet and soak the sock but not enough to glue it closed shut and you are unable to put your hand in.
Let's Make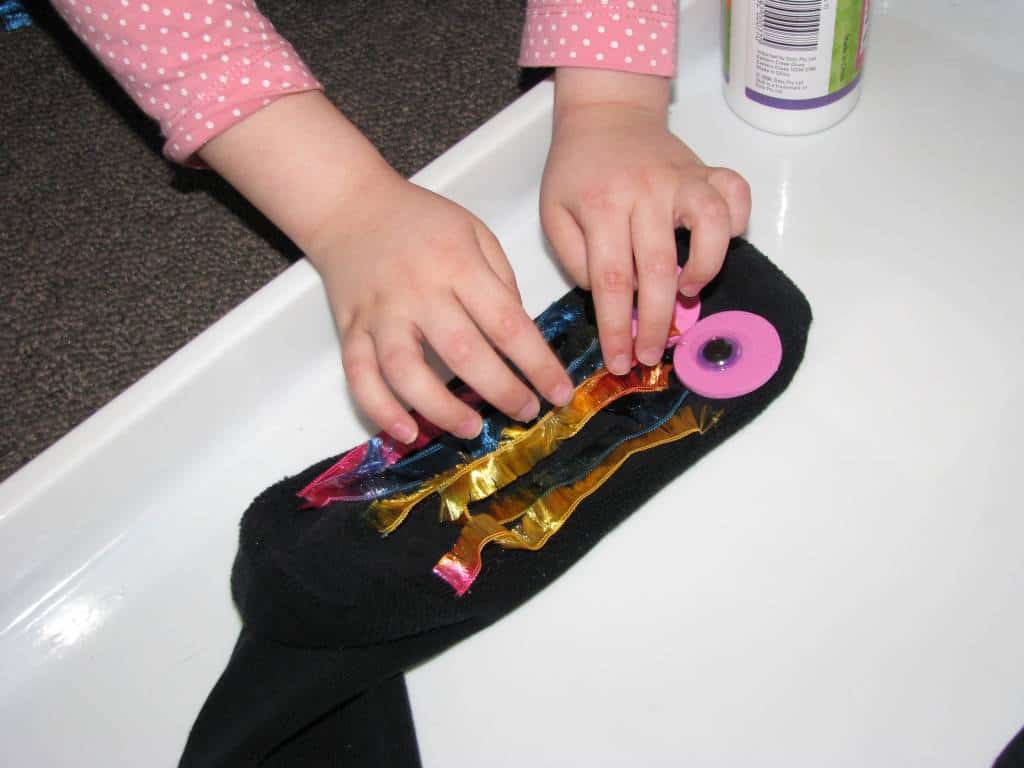 My two older girls had different ideas on making their puppets. One made a puppet that was standing up ways and another that is worn along the arm in length ways.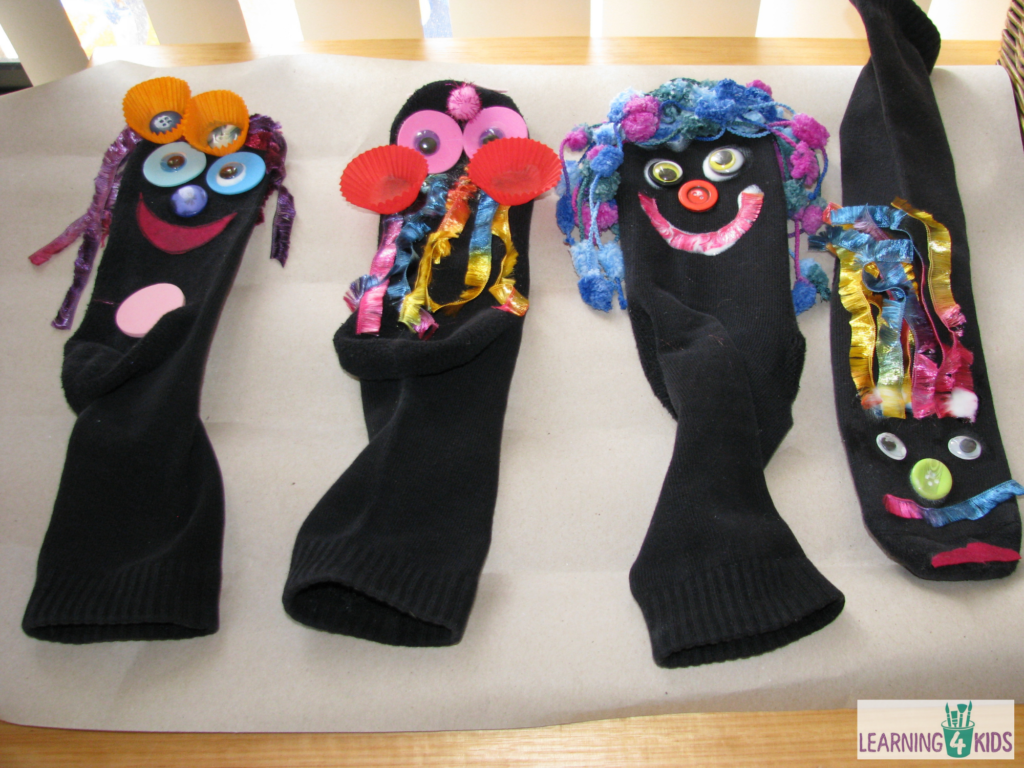 Let's Play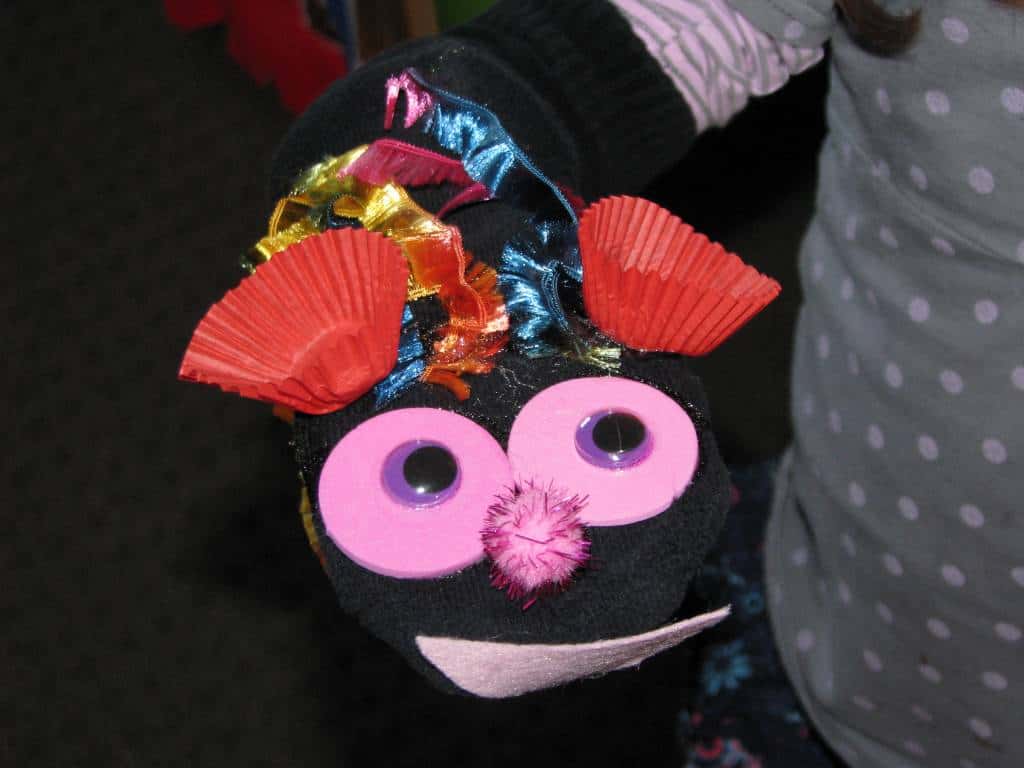 Children will have fun naming and playing with their puppets!
They will get excited and inspired to play with their sock puppets. It is a great sense of pride and achievement when you have made something by yourself.
Let's Learn
Language development.
Storytelling and imaginative play.
Great for self-esteem – a sense of achievement and pride.
Creative thinking and concentration skills.
Motor coordination development.