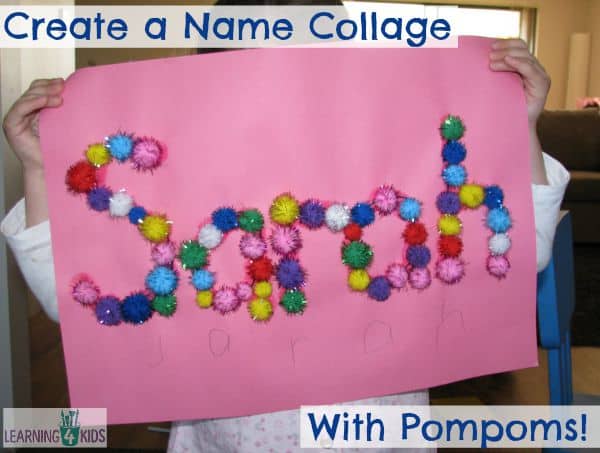 Name Collage is a name activity is a colourful, fun and simple way to introduce you child to recognising their name and the letters the make up their name. It is also progressing towards forming and writing the letters in their name and developing fine motor control.
The activity involves gluing pompoms over the letter lines to create a 3D type effect of the letters in your child's name.
What you will need?

You will need A3 sheet of paper/card, pencil, eraser, black permanent marker, PVA craft glue and pom poms.
Let's Play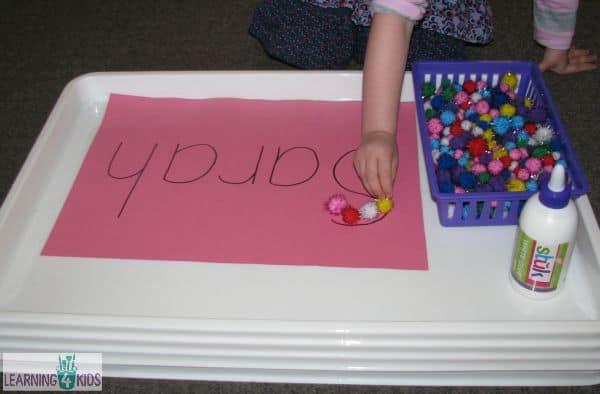 Some Ideas:
Before gluing, place the pompoms over the top of the letter lines.
You can apply glue with a small paint brush or by gently squeezing the glue bottle onto the letter lines.
There is numerous craft materials that you could use for this activity, pom poms is only one example. You could cut up coloured paper squares, wool (yarn), and cellophane or shape pipe cleaners into letter shapes.
Let's Learn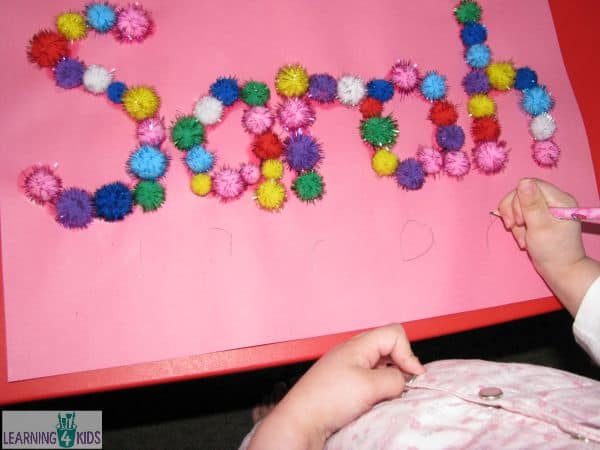 The name collage activity provides a great opportunity for children to 'have a go' at writing their name. If your child is ready, encourage them to have a go at writing their name underneath the name collage. You may like to hold your child's hand to guide them as they write.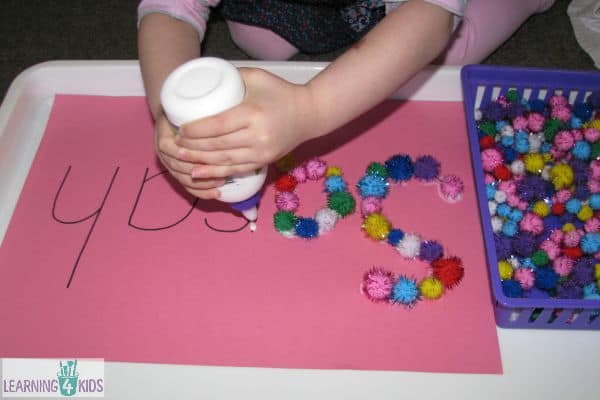 Learning Opportunities
Hand-Eye Coordination and Control
Concentration
Self-esteem- developing a sense of pride and achievement.
Becoming familiar with alphabet letters and letters in their name.
Fine Motor Development – Pre-writing skills
Language development – letter names, making the sounds each letter makes.
Creativity and imagination
Read and recognise own name.
Click here for more NAME activities & play ideas
Available in our online shop:
Please click on the product names to view product details.