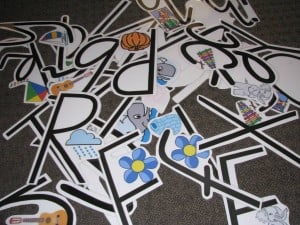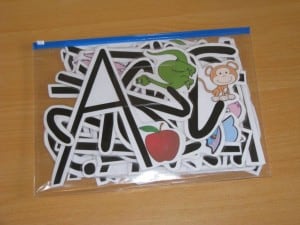 My kids get very excited when we play this game. The challenge and anticipation of searching for something brings so much fun to learning your alphabet letters!
The Hide and Seek Letter Hunt involves hiding the letter pairs around the house and your child goes around finding them.
Let's Play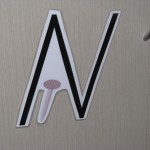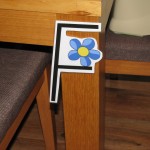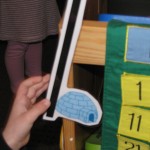 I asked my kids to leave the room while I hid some of the letters. Using blu tac, I then attached all the letters on cupboards doors, windows, drawers, toys, and shelves. The choices are endless!
I also placed the letters at my kid's height so they would see them more easily.
Let's Learn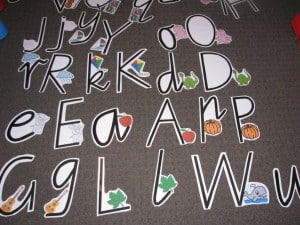 We laid the letters on the floor to help check that all the letter pairs had been found. Making sure we had the capital and lower case letter.
Other Ideas:
Letter of the week

: Stick it up on the fridge or on the wall near where the kids play. Somewhere they are likely to see it regularly. My girls like to stick it up on the wall that their writing table sits up against.

Flash Cards

: These letters can also be used a flash cards. Hold them up to your child and they recall what the letter is. Use the picture to help them learn the letter name and letter sound. Aa is for apple.
I love these alphabet letters and so do my kids! There are so many wonderful things you can do with them as they are very versatile and adaptable for different abilities and ages.
All you need is to download and print the alphabet letters for this activity.
Alphabet Letters – Printable Activity for Kids
The Hide and Seek Letter Hunt is just one of many games you can play with your kids. I will be posting several more games where you can use these Alphabet Letters.