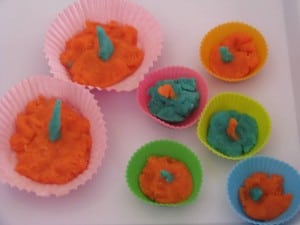 Let's make cupcakes!!
….well these ones you cannot eat!
Play dough cupcakes is a fun sensory and imaginative play activity for kids.
There is so much fun to be had creating pretend cupcakes as kids have the freedom to explore the imaginary world. This is a great activity to introduce and sing the Pat-a-Cake nursery rhyme.
What you will need?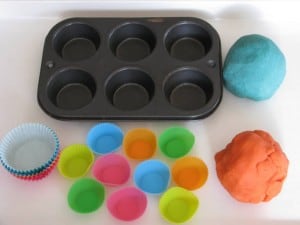 You can find all the things you need around the home for this activity. You will need play dough, patty pans, cupcake baking dish and any other play dough tools. Click here to download and print an easy play dough recipe – How to make Play Dough?
Let's Play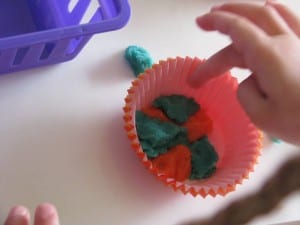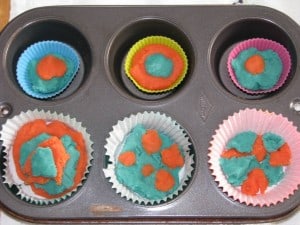 The patty pans and baking trays are a great imaginative play prop for making cupcakes. As we played we sang the nursery rhyme song Pat-a-cake, pat-a-cake.
Pat-a-cake, Pat-a-cake, baker's man
Bake me a cake as fast as you can;
Pat it and prick it and mark it with a 'B',
And put it in the oven for Baby and me.
Other Play Dough Ideas: 
Printable Lyrics to Pat-a-Cake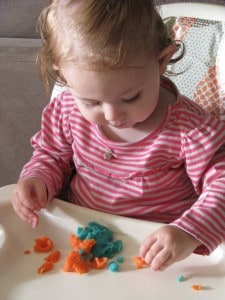 My youngest Miss 14 months enjoyed playing with the play dough also.
Let's Learn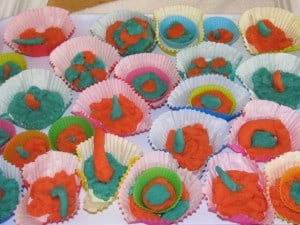 Learning Opportunities: 
Spatial awareness – experimenting with shape and space
Eye and hand coordination
Fine motor development
Creative Thinking and concentration skills
Imaginative Play
Oral language development
Available in Our Online Shop 
<click on image>