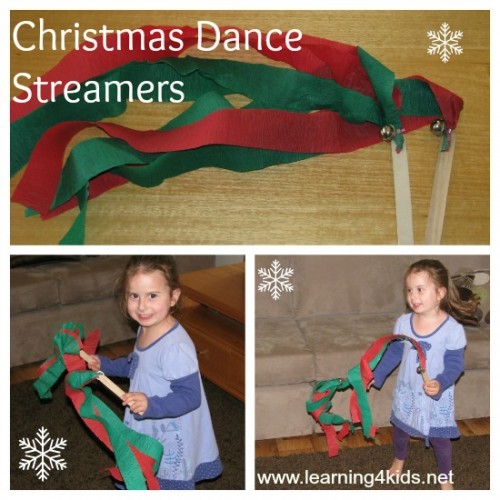 Christmas Dance Streamers will bring hours of fun for the kids to play with as they bop and groove to their favourite Christmas songs and carols.
It is a great way to get the kids active and moving their little bodies!
What you will need: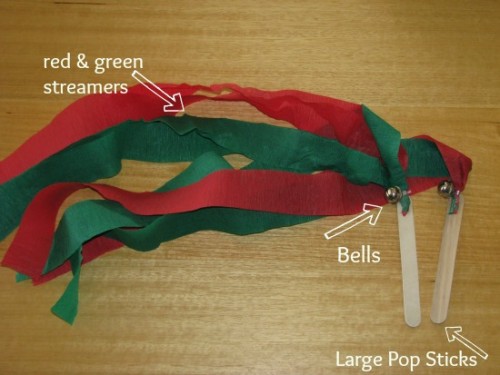 You will need green and red streamers, a small bell (optional), string or ribbon, 2 large pop sticks and sticky tape
How to make?
We cut two red and two green streamers approximately 60cm long and twisted and gather then ends together. Then we wrapped sticky tape around it to hold it together, a bit like the end of a shoe lace.
Attach the ends of the streamer to the end of the pop stick with sticky tape.
If you are going to use a bell, thread a piece of string the back of the bell and tie a knot. Attach the string and bell with sticky tape onto the end of the pop stick.
Let's Play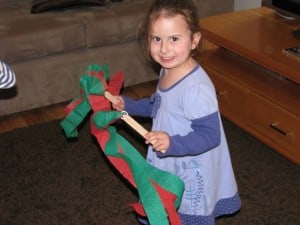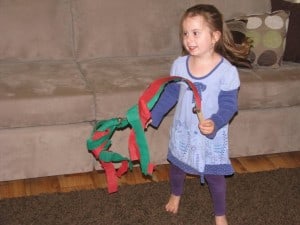 Play the kid's favourite Christmas songs and dance away with their Christmas Dance Streamers. So much fun to be had!
More Christmas Activities <CLICK HERE>
Visit our Learning 4 Kids Online Shop 
The Ultimate Christmas Printable Activity Pack – 100 pages and over 20 activity ideas