Every Christmas I try to add to our collection of Christmas books. Reading and sharing a Christmas story is such a fun way to add to the excitement and build up to christmas day. I thought I would share with you one of my favourite Christmas books from last year and the new favourite for this Christmas.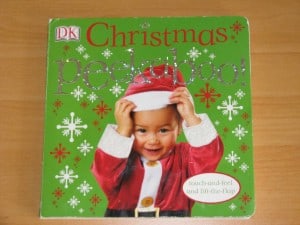 Christmas Peekaboo by DK: This is a large board book that has touch and feels and lift the flap pages. It is perfect for Miss 16 months, as she loves to play peekaboo and explore the textures of the touch and feel pictures.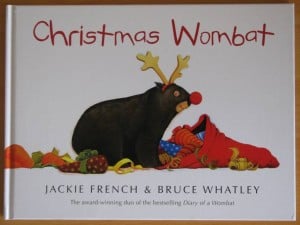 Our newest favourite Christmas book is, Christmas Wombat by Jackie French and Bruce Whatley. I am a super fan of Jackie French's books already and have quite a few of her books in our collection. When I saw she had made a Christmas book with my favourite character Mothball the wombat, I had to have it!!! The kids love the story as Mothball takes his journey with Santa around the world as he discovers there are so many carrots in the world. It has some gentle humour to the story and the most lovable Mothball character.
More Christmas Activities <CLICK HERE>