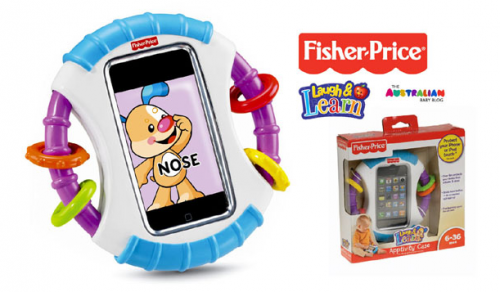 My kids have always been interested in playing apps on my iPhone but I have been particularly hesitant when it came to our 17month old who was constantly pressing the home button and accidently ringing my friends who have answered to hear Miss 1 jabbering on the other end. I also cringe every time she dropped the iPhone. So when I was approached to write a review about the Fisher Price Apptivity Case, I was very interested…..finally something to protect my iPhone from all those drops, unwanted calls and sticky fingers. I think it is a fabulous concept, quality product which has been an absolute lifesaver, for my iPhone that is!!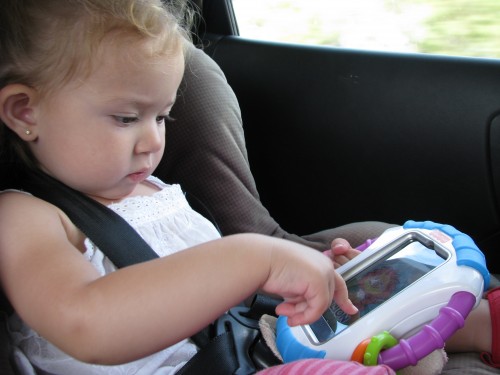 The Fisher Price Apptivity Case is simply a rubberised durable cover that protects your iPhone or iPod. We take ours everywhere now and recently took it on a small road trip to help entertain Miss 1 in the car. I am so relieved that I can now leave my iPhone with her without worrying about wondering little fingers pressing the home button and drops!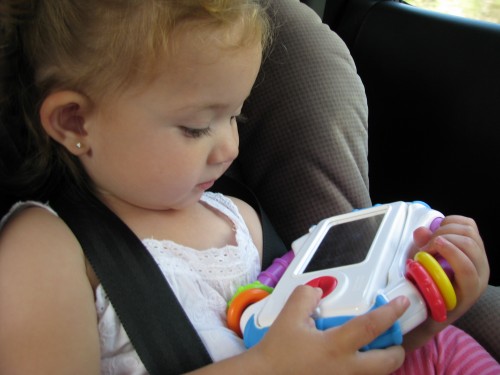 The apptivity case also acts as a toy with a mirror and a rattle. I love the chunky handles which are sized just right for little hands to grip and hold onto.
Fisher Price has a number of Free Baby friendly apps to download – follow the link!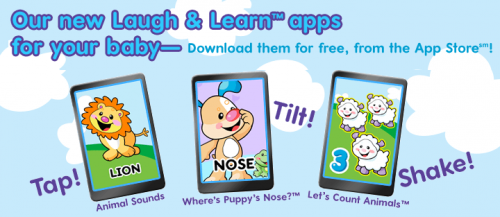 The Fisher Price Apptivity Case is available from all good retailers such as Big W, Kmart, Myer, Target, Toys'R'Us and Toyworld and retails for $24.99.