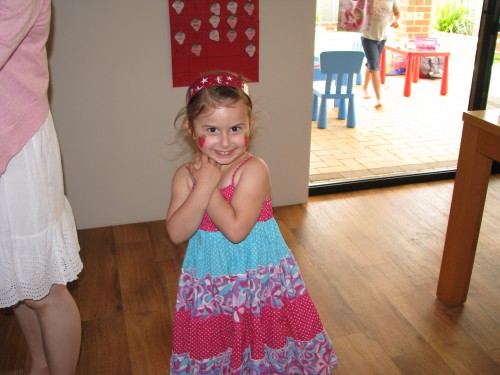 My now four year old celebrated her birthday recently with a strawberry theme party. A bit of strawberry shortcake and a whole lot of STRAWBERRIES! It was a lot of fun planning, making, creating and most importantly celebrating! I thought I would share some of the strawberry treats, games, decorations we got up to at our strawberry themed party.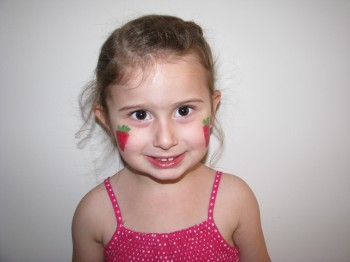 Strawberry face painting
: now I am no expert when it comes to face painting but I managed to paint a small strawberry on each of Miss Four's friend's faces, one small strawberry for each cheek.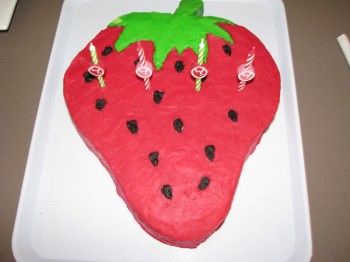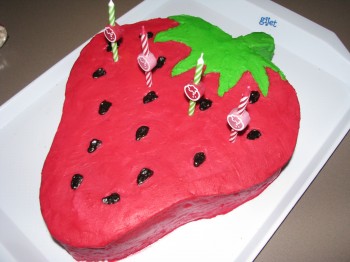 The birthday cake
: I transformed a shop bought cake base into a strawberry shape. It saved me lots of time with baking! The black seeds are chocolate fudge icing and the remainder is made with a blend of butter, icing sugar and food colouring.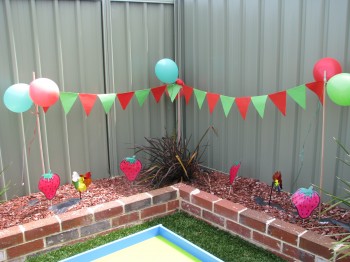 Decorations
: homemade flag bunting using red and green paper, red and green balloons and I made strawberries on a stick. To make the strawberries on a stick, I printed off a strawberry shape, my kids painted them and then I laminated them to make them stronger. I placed them on a stick and put them all around the back and front year. Making pathway of strawberries leading up to the front door.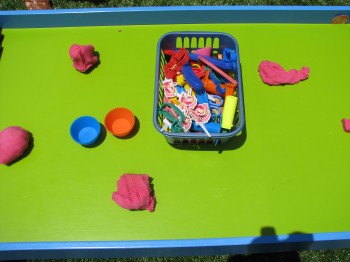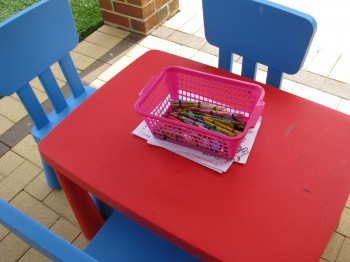 Activities:
We set up a table with Strawberry scented play dough using strawberry essence added to Play dough Recipe, cupcake patty pans and play dough tools. This entertained kids of all ages. We also had a table for colouring in pictures of strawberries and strawberry short cake.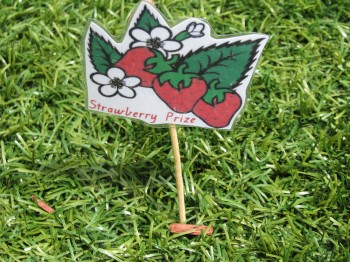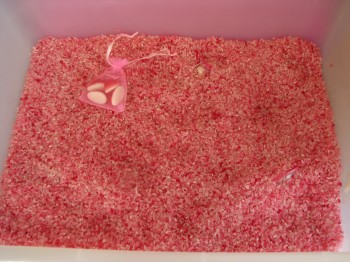 Games:
One of the games we played was a treasure hunt. The kids had to search for a strawberry patch to receive a prize. When they had found one they brought it to me and they then were able to search with their hands in a bucket filled with pink coloured and strawberry scented rice for their prize. So much fun for the kids! Then once they had received their prize they could run off and find another but they could only bring me one Strawberry patch at a time. I printed the picture off the Internet, laminated them, sticky taped them to a stick and placed them all around the party area.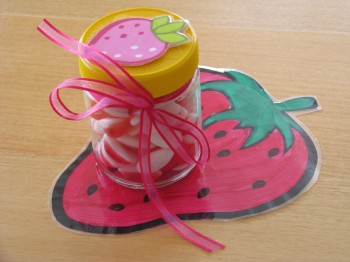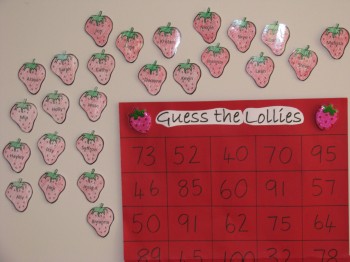 More Games
: Another game that was set up for the party was 'Guess the Lolly Jar'. This included both adults and kids who attended the party. I placed numerous strawberries and cream lollies into an empty Vegemite jar and set up a chart with random numbers. The guests at the party had a strawberry with their name on to and they placed it on top of the number of lollies they thought was in the jar. Bit of fun for the adults too!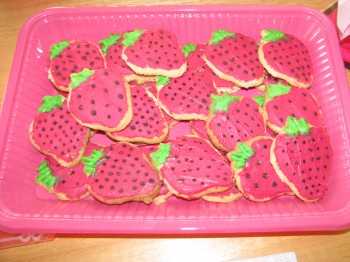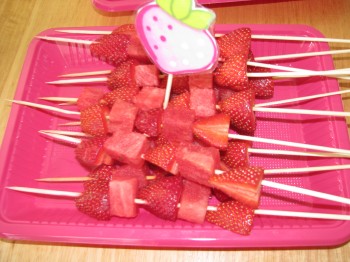 Food
: Strawberry short bread cookies; I used the easy cookie dough recipe and used a strawberry shape cookie cutter. We decorated with strawberry coloured icing and chocolate fudge icing. These were a hit at the party! Couldn't go without the real thing itself, strawberry and water melon kebabs. Another hit with the kids!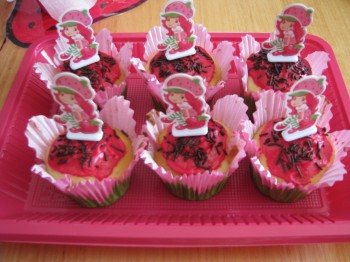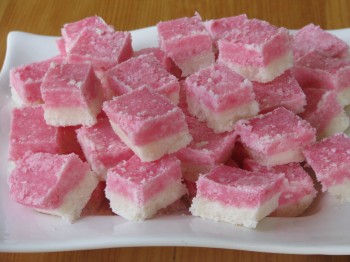 More Food:
Strawberry cupcakes, covered with red icing and chocolate sprinkles. The chocolate sprinkles imitate the black seeds on strawberries. Coconut Ice: Miss 4 picked this one out of the recipe book and it is so simple to make. You can print and download the recipe here:
Coconut Ice Recipe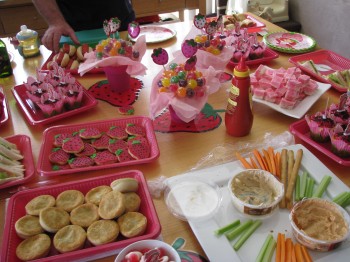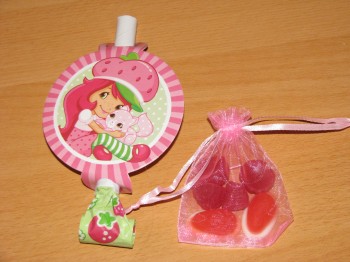 The table covered with food and the prize each kid received when they unwrapped the pass the parcel.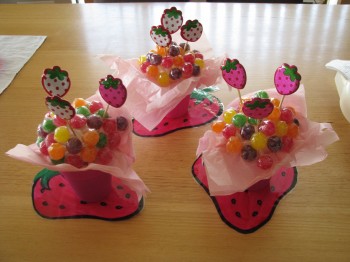 Table decoration
: I found this fab idea at Mums the Word and added kebab sticks with a strawberry on top to combine it with our strawberry theme party. These lolly pop table decorations have been made using a small flower pot, tissue paper, polystyrene balls and lolly pops. Sarah at
Mums the Word
has a more detailed explanation on how to make these. I have also used laminated paper strawberries as coasters on the table.