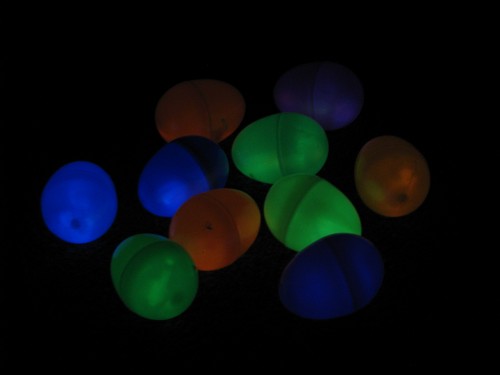 Easter egg treasure hunts are always a lot of fun for kids but having one when it is dark outside was a very memorable experience for my kids. No chocolate was involved here just lots of fun finding glowing eggs in the dark!
What you will need?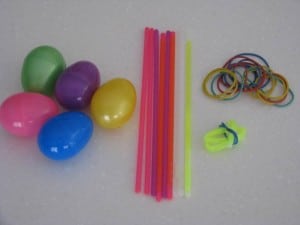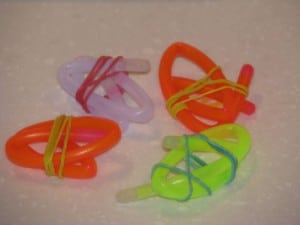 You will need plastic eggs, glow sticks which can come in all different sizes and elastic bands. You can buy these plastic eggs in larger sizes but I already had the smaller ones so I used the elastic bands to help to fit the glow sticks inside the plastic eggs. I folded the glow sticks very carefully so I didn't break them and gently wrapped an elastic band around it to stop them from opening up. Then I placed the glow stick inside the plastic egg.
Let's Play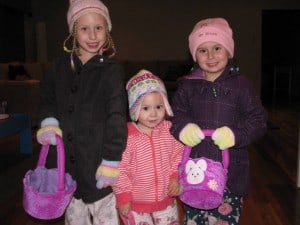 All rugged up and ready to go!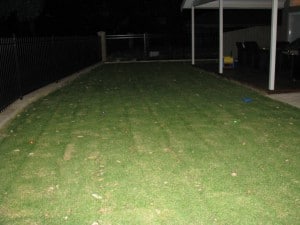 It was very hard to get a good photo of the glow in the dark eggs but if you look really closely you will be able to see a few of them glowing eggs here.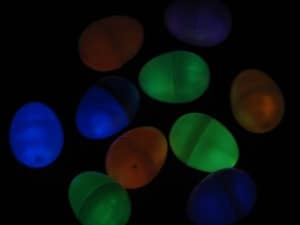 We all took it in turns to hide and find the glow in the dark plastic eggs- so much fun!