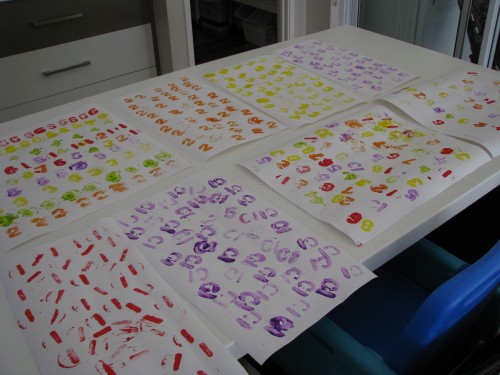 Recently I shared with you a post about Painting with Homemade Number Stamps, we had endless sheets of painted numbers and I wanted to utilise them to continue our learning on numbers. So we made a number wall chart and a set of memory game cards using the number paintings.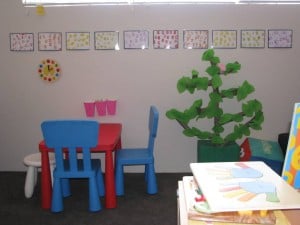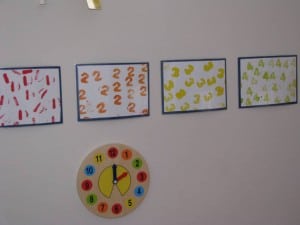 When we were painting with the number stamps we made a separate painting for each letter. To make the wall chart, we cut small squares out of these paintings and glued them onto a coloured cardboard backing, then laminated them. I love how bright and colourful these are! The wall charts are great for adding to the environmental print in their playroom.
Number Match Memory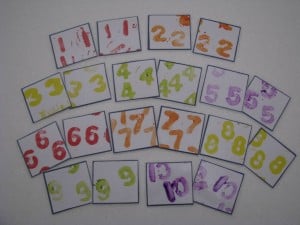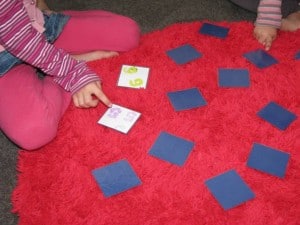 With the remainder of painted paper we also made a set of Number Memory Game Cards. My 4 and 5 year old love this game at the moment. We made the number cards exactly the same way as the wall charts by cutting out smaller squares, gluing it onto coloured card and then laminating them.
Number Memory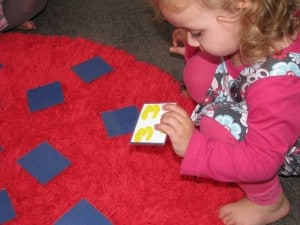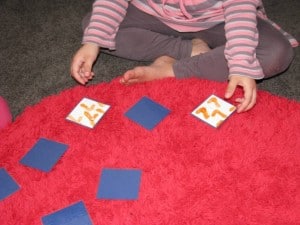 To play memory you place all the cards face down and each player takes a turn, to turn two cards over to find a match/pair. If you do not find a pair you turn the cards over and then it is the next players turn. If the player finds a match they can take another turn at finding another match. The aim of the game is to test your memory of where the numbers are hidden and the person with the most found pairs is the winner.