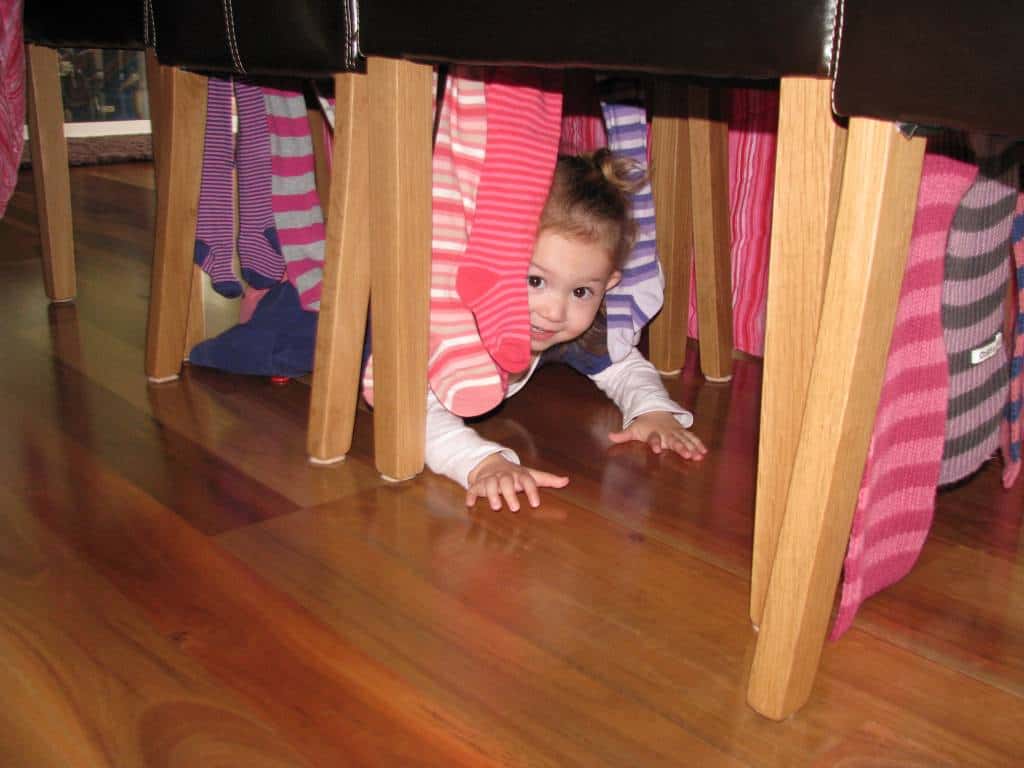 I truly believe that the simplest things bring the most fun! 
 We have been making a Homemade Car Wash Tunnel for the kids using simple items you will find around the house. 
This is such a fantastic activity to do with toddlers, older babies and preschoolers to help build up gross motor skills and have lots of fun inside when it is raining outside.
What you will need?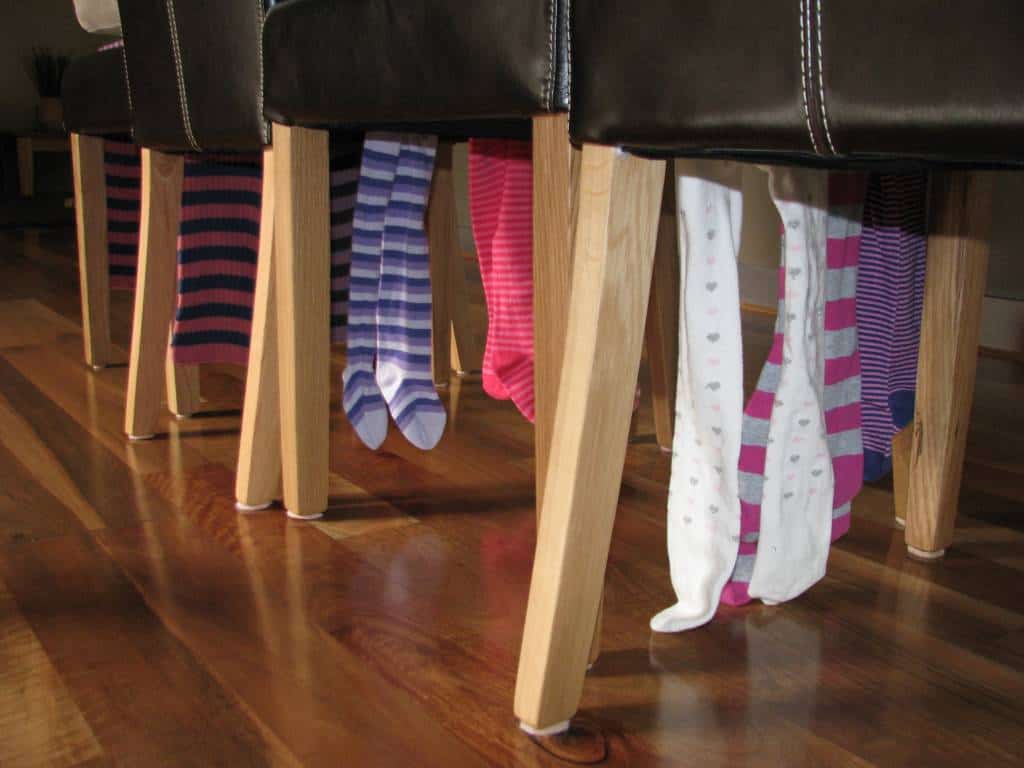 You will need dining chairs, stockings, long socks and scarves, and a large blanket to throw over top to create an enclosed tunnel effect.
We wedged the scarves and stockings between the chairs pushed together and to make sure they didn't fall through I also placed a cushion on top to hold them into place. 
I found the scarves to be the best for the car wash because they flop over the chair seat hanging over both sides, making it less likely to fall during play.
Let's Play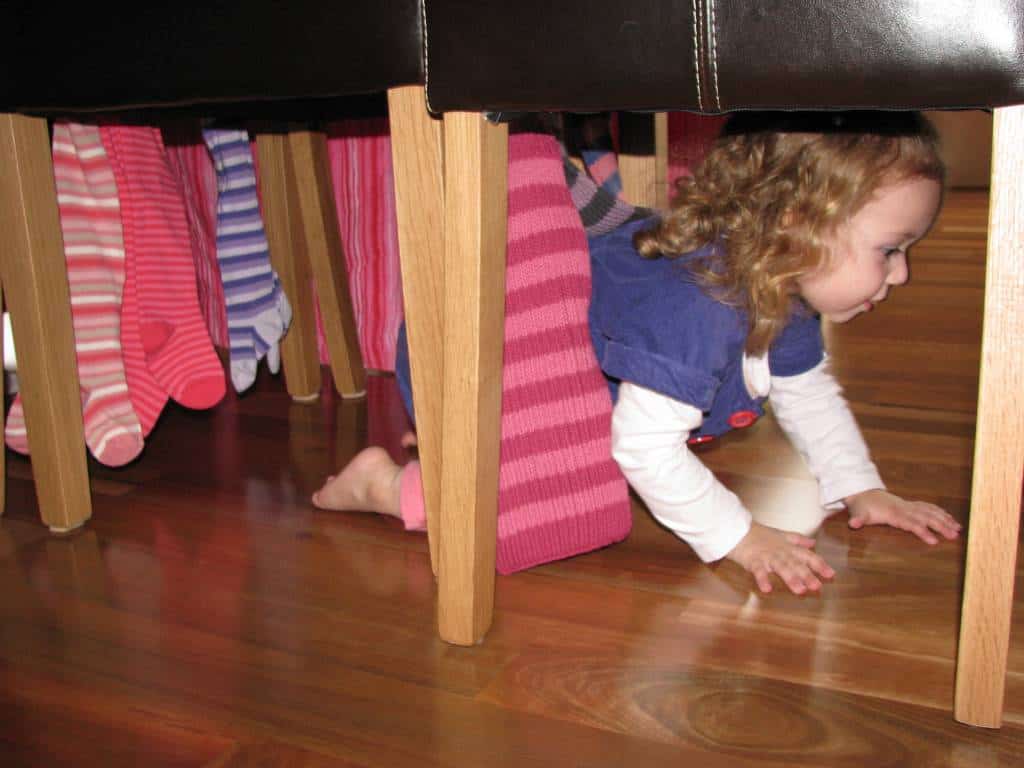 Miss 22 months had a wonderful time, giggling and laughing as she crawled, wriggled and pulled herself through the car wash tunnel. 
She loved the feeling of the clothing touching her face and when she came through each part she would say 'peek-a-boo" and wave hello.
Let's Learn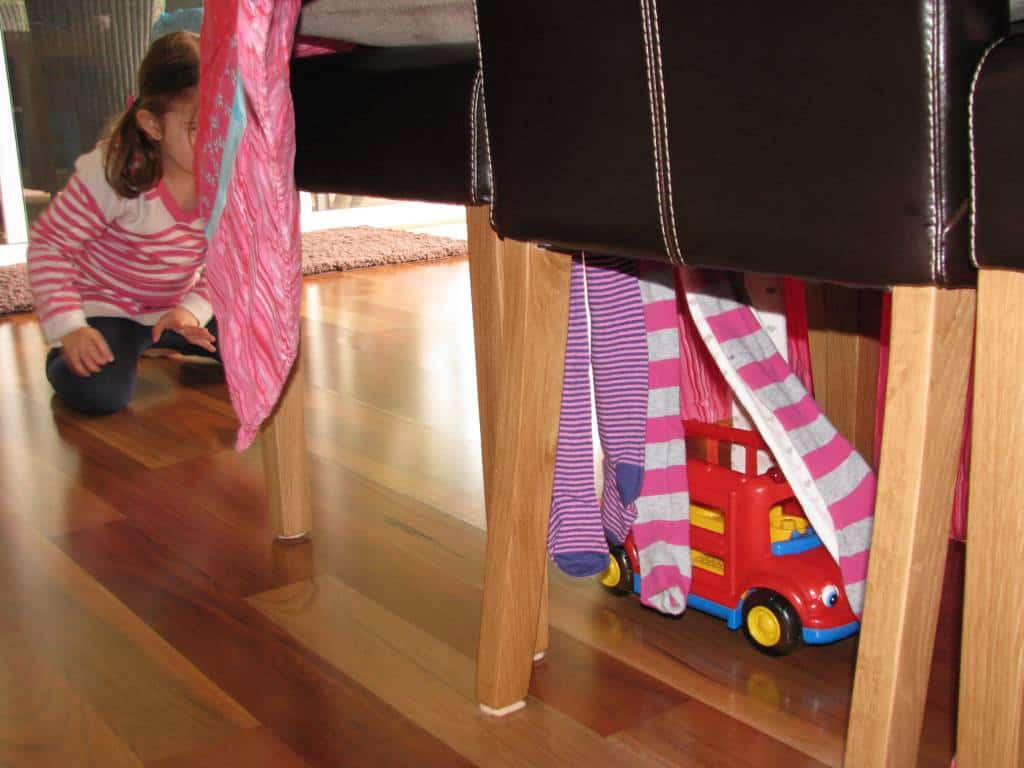 Miss 4 also got involved with crawling and pulling herself through the tunnel with Miss 22 months but when Miss 22months went down for a nap she had other play ideas in mind. 
Miss 4 played in a different way and was pushing a toy bus through the tunnel car wash to see if she could get it to come out the other end without crashing. 
This did take some practice and as her accuracy improved she managed to push the toy bus all the way through the car wash tunnel.
Learning Opportunities
Lots of gross motor skills – crawling, sliding, pulling, wriggling and navigating objects.
Sensory exploration – touching, feeling and looking for a way through.
Developing movement and coordination
Building strong bodies: muscles, bones and hearts
Language development – using repetitive words, such a 'wash' and 'peek-a-boo'.
Loads of fun and laughter!
Looking for more play at home ideas – <CLICK HERE>