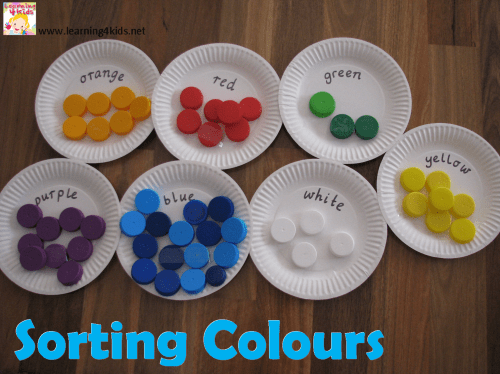 Those of you who are familiar with learning4kids would know that at our house we like bottle tops and love to bring them into our play times and learning.
Today's activity is sorting bottle tops into groups according to colour using paper plates to group them.
What you will need?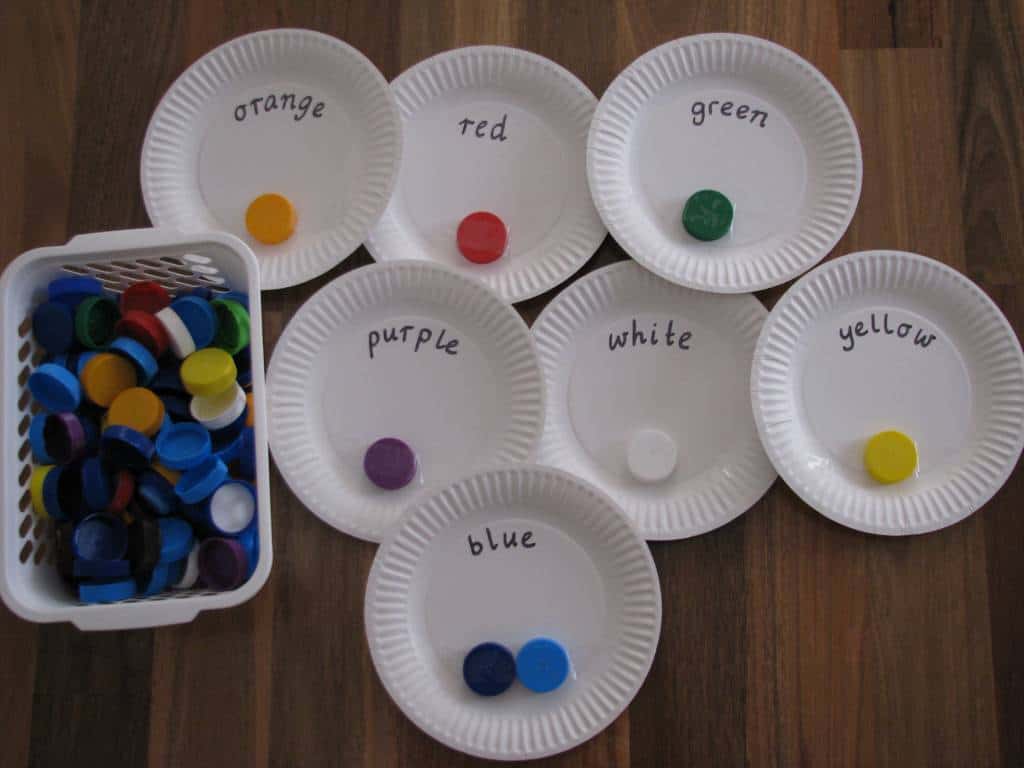 You will need an assortment of coloured bottle tops, paper plates and sticky tape. 
The sticky tape is used to stick one of the coloured bottle tops onto the paper plate, this will guide children to match the colours. 
I also wrote the colour name on the paper plate to promote reading and connecting the word to the colour.
Let's PLay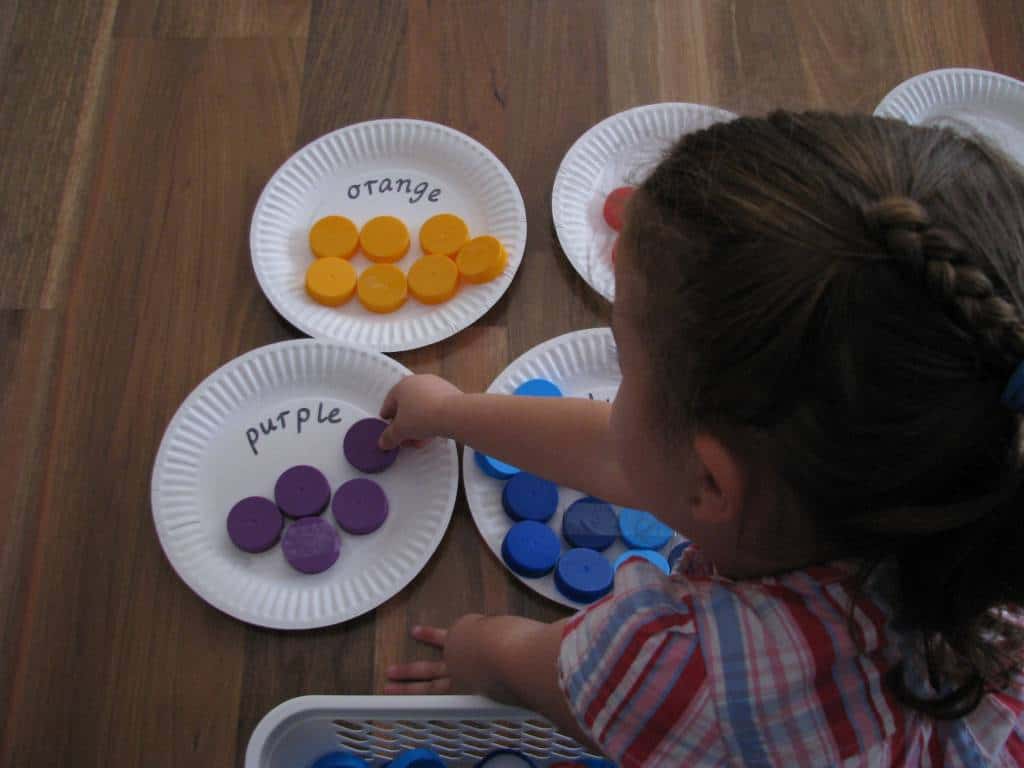 Placing and sorting the coloured bottle tops onto the matching colour paper plate.
This activity encourages and promotes discussions about different shades of colour such as light green and dark green; also talking about the things around us that is made of that colour.
Let's Learn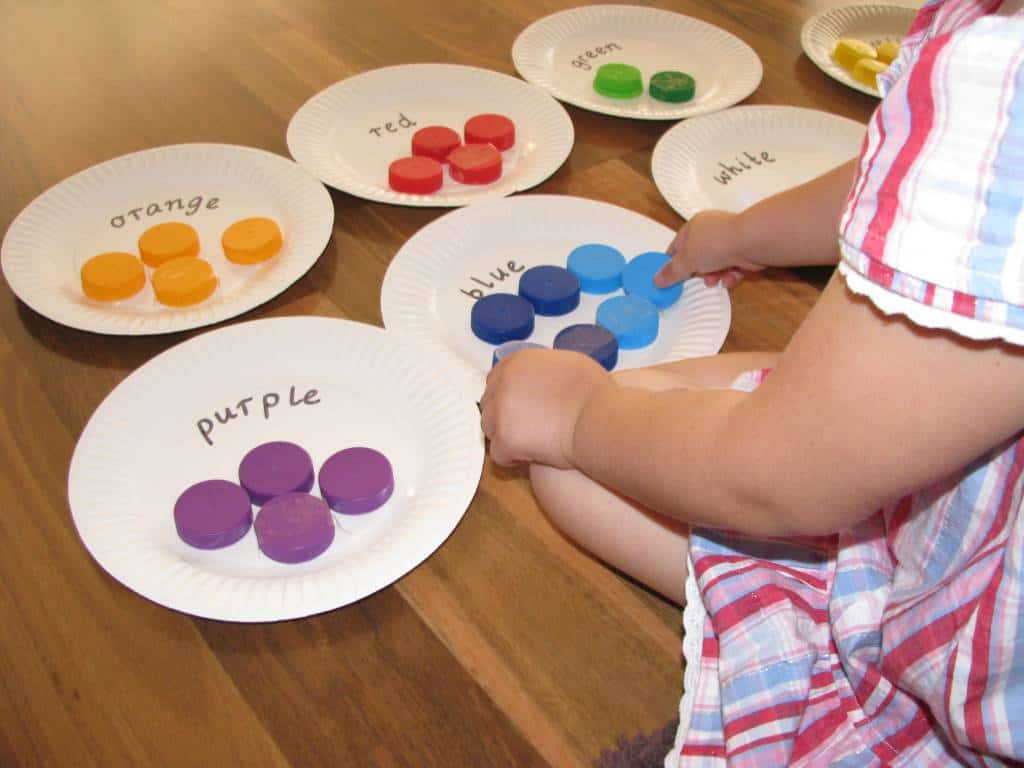 Sorting Coloured Bottle Tops Promotes:
Literacy: Connecting the written word with the colour.
Language skills: naming, labelling and discussions about what objects are made of certain colours.
Reinforce and extend learning about colours.
Fine motor development and eye hand coordination.
For more Colour Activities <CLICK HERE>
Printable Colour Activities Pack