Today I am very excited to share a guest post with you, Kylie from Octavia and Vicky. Be sure to visit her fabulous blog where you will find more fun activities, play ideas for kids, cooking and so much more!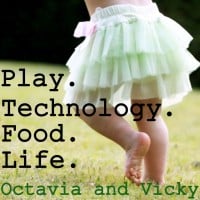 Hello! I'm Kylie, a mother to two year old daughter, 'Pebble', with another bub on the way. I'm also a wife and early childhood educator who loves playing, cooking and using as many geek-tech tools as possible along the way. My blog, Octavia and Vicky, is named after a story I wrote when I was five years old. It is about a spider named Octavia and her young friend, Vicky. Thank you to Janice for inviting me to share on Learning 4 Kids today.
DIY BATH PAINT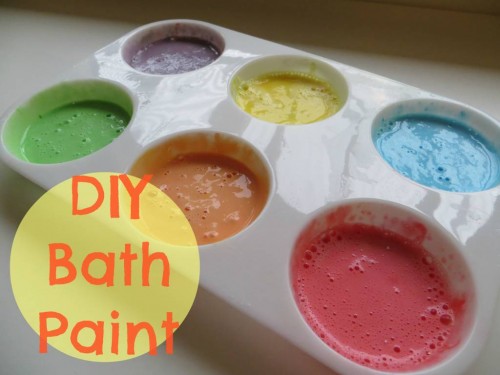 My husband and I have lived through about two years and nine months of struggle town when it comes to bathing our daughter, Pebble. She has hated bathing from birth. She hates being washed, hates getting in the bath (and yes, quite often hates getting OUT the bath). We have tried many different techniques, lures, tricks and games to make bath time fun, and the most successful by FAR has been homemade Bath Paint. I hope this recipe helps your children have more fun in the bath.
DIY Bath Paint
You will need (for each colour bath paint that you want to make)
1 tablespoon corn flour
1 tablespoon bath soap or bubble bath
1-2 drops of food colouring
1/2 teaspoon of water
Add all the ingredients to a container – we like using our paint palette. Combine with a spoon or a paintbrush. Start painting!
You can adjust the consistency of the paint by adding more or less cornflour, water or soap. Sometimes we have it thick and gooey, other times we have it slippery and runny.
Do your children love the bath? Or is bath time a daily struggle?