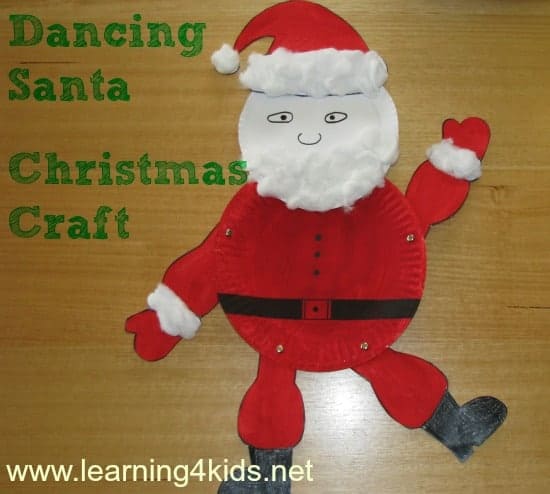 Here is a fun and simple craft activity for the kids to try this Christmas. Create a fun Dancing Santa using paper plates, spilt pins and cotton wool.
What You will need?
You will need a large paper plate, small paper plate, red and black paint, split pins, PVA craft glue, sticky tape, scissors, cotton wool balls and a black marker pen. You will also need the 3 printable dancing Santa parts. Click on the links to download and print.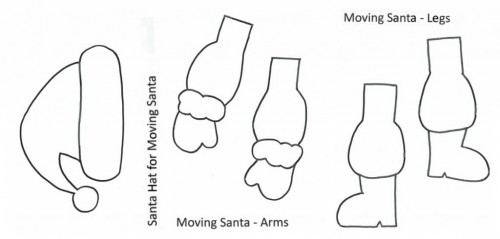 How to make?
1. Paint the large paper plate, arms, legs and hat red, leaving the cotton wool areas white. Paint the boots with black paint.
2. While waiting for the paint to dry, draw Santa's face on the small paper plate and glue on the beard.
3. Attach the small paper plate to large paper plate with sticky tape and draw on buttons and a belt.
4. Cut out hat, arms and legs and attach with split pins. Attach the Christmas hat with sticky tape.
5. To finish off, apply glue to remaining cotton wool areas and thinly apply the cotton wool.
More Christmas Activities <CLICK HERE>
Available in our Learning 4 Kids Online Shop
The Ultimate Christmas Printable Activity Pack – 100 pages and over 20 activity ideas