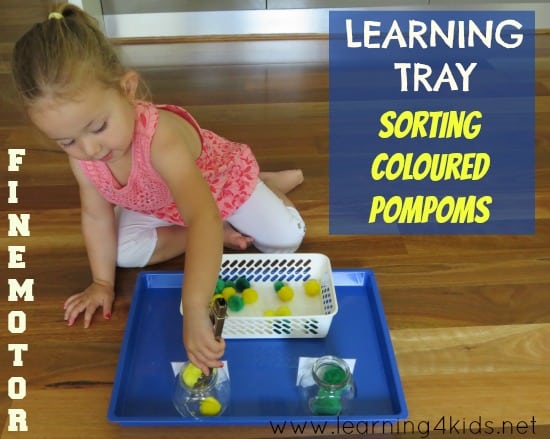 Sorting Coloured Pompoms is fabulous hands-on fine motor learning tray.  It is so simple to set up, colourful, engaging and is sure to grab the attention of any child! 
The Sorting Coloured Pompoms Learning Tray involves the child sorting different coloured pompoms using miniature tongs and matching them to the relevant coloured jar. 
This activity can be adapted for different abilities by adding more colour pompoms to match to the jars or less as pictured for the learning only two colours at a time.   It is a repetitive activity that requires concentration, fine motor control and coordination and is great for learning your colours.
What you will need: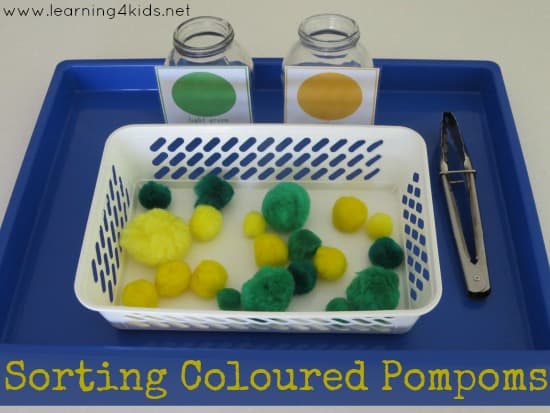 You will need mini tongs, coloured pompoms, jars or containers and the Printable Coloured Dots.
Click here to download and print–> Printable Coloured Dots
Let's Learn

Learning Opportunities
Fine motor control
Hand and eye coordination
Concentration and problem solving
Determination and perseverance to accomplish a task
Colours and patterns
Matching, sorting and classifying
Click on the links to find out more….