Exploring Colours with a Mirror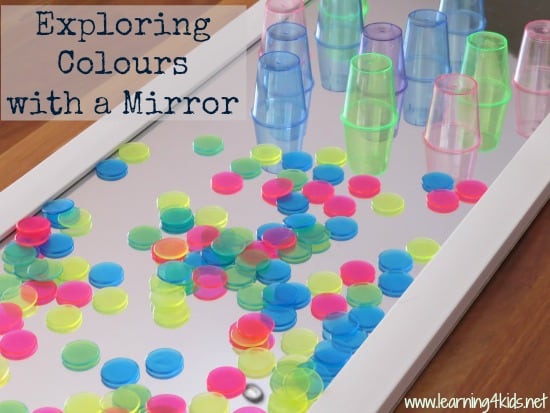 Exploring Colours with a Mirror is a great way for children to play and learn with colours.  The mirror reflects light which imitates a light table.  Using coloured transparent cups and tokens enable children to blend and make new colours with the reflection of light.  It is also a great opportunity for children to play creatively and imaginatively.
What you will need?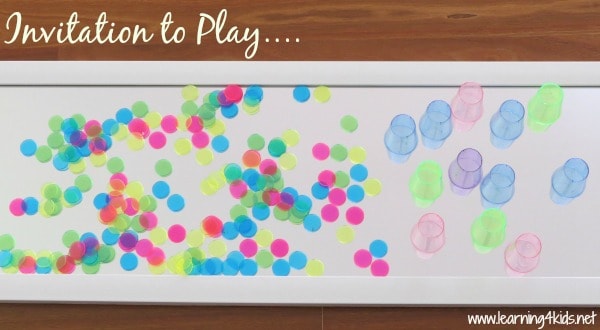 To set up this invitation to play you will need a mirror (supervise), plastic transparent cups and tokens.
Let's Play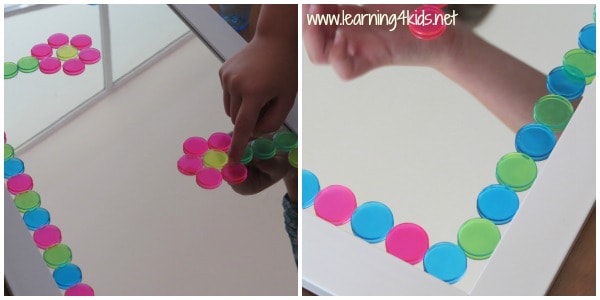 Play creatively and make pictures with the tokens and cups.
Sort the coloured tokens into the plastic cups.
Make patterns around the outside of the mirror.
Introduce other objects to the play opportunity.
Tell stories of what is happening in the pictures.
Add tokens together and count how many are in a group.
Make letters using the tokens or even make your name.
Let's Learn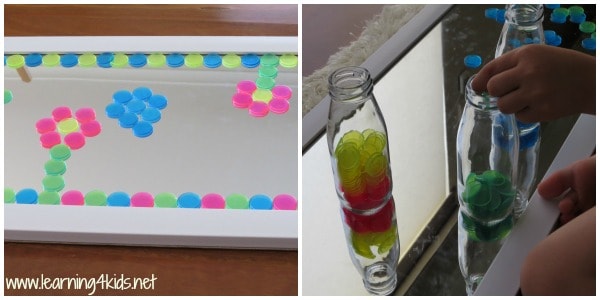 Learning Opportunities
Creativity and imagination
Fine Motor Development
Hand-Eye Coordination and Control
Cause and Effect
Concentration
Spatial awareness – experimenting with shape and space
Language development – colours names
Maths – Patterns
Sorting
For more Colour Activities <CLICK HERE>
LIKE THIS POST
Come join the many playtimes here on Learning4kids, please enter your email address in the subscription box to receive updates right to your inbox!
3 Responses to "Exploring Colours with a Mirror"