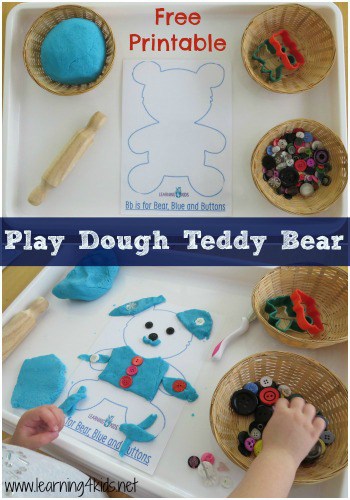 Make a Play Dough Teddy Bear is an inviting activity for kids to explore their imagination and experiment with the tools provided and make some amazing creations.
Roll, mould, press and create some fun characters with play dough and buttons using a teddy bear play dough mat.
It is an open-ended invitation to play that allows kids to explore freely with no expectations or right or wrong way of completing this activity.
What you will need?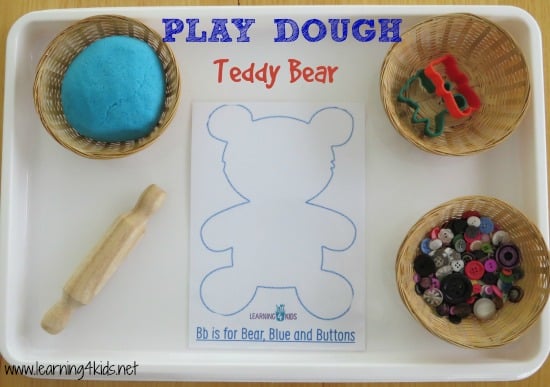 You will need play dough, buttons, rolling pin, teddy bear cookie cutters (optional) and a kiddy safe play dough knife. You will also need the Teddy Bear Play dough Mats and for more durability we laminated ours.
Click here to download and print: Printable Teddy Bear Template
Let's Play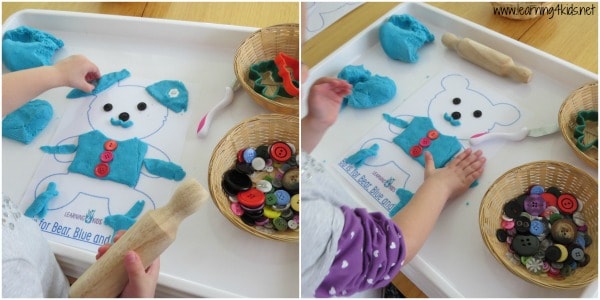 Some ideas:
Using the rolling pin, press the play dough flat and cut around the teddy bear outline.
Make clothes for the teddy bear and add buttons.
Create patterns with the buttons. Such as one red, one white, one red, one white, etc.
Create textures and prints in the play dough with the buttons and play dough knife.
Arrange the buttons around the outline of the teddy bear.
Sort the buttons from biggest to smallest.
Create different types of character teddy bears, such as a happy and smiley teddy bear or a grumpy and scary one.
Let's Learn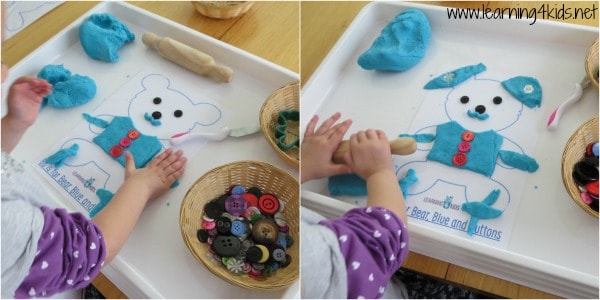 Learning Opportunities
Creativity
Fine Motor Development
Hand-Eye Coordination and Control
Cause and Effect
Concentration
Spatial awareness – experimenting with shape and space
Language development
Find more play dough activities <CLICK HERE>