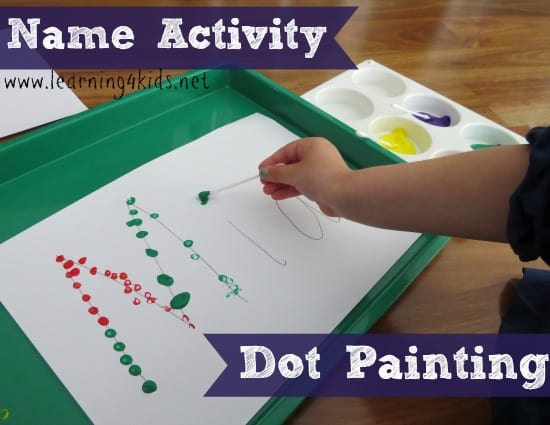 Dot Painting Name Activity is a fun and simple way to introduce your child to recognising their name and the letters that make up their name. It is also progressing towards forming and writing the letters in their name and developing fine motor control.
What you will need?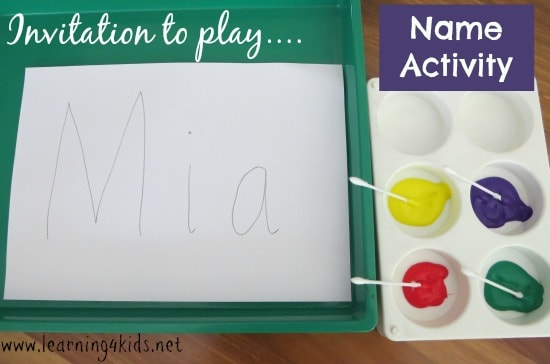 To set up this invitation to play you will need, cotton buds (aka cotton tips), paint, paint tray, paper and a pencil.
To begin write your child's name in large letters onto the paper.
Let's Play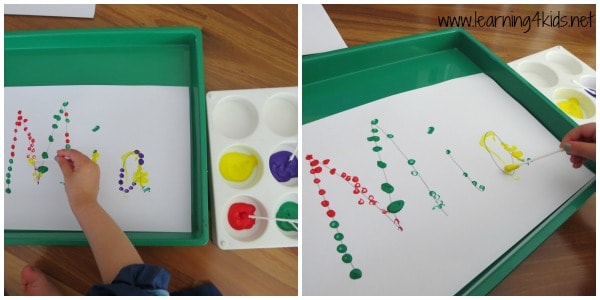 Some ideas:
Model with your child that you make dots with the cotton buds only the letter lines.
Talk about each letter in your child's name and what sound it makes. Talk about other words beginning with that sound.
Make lines along the letters with the paint instead of dots.
Play Spot the letters in your child's name in books, street names and other printed texts in and outside the home.
Let's Learn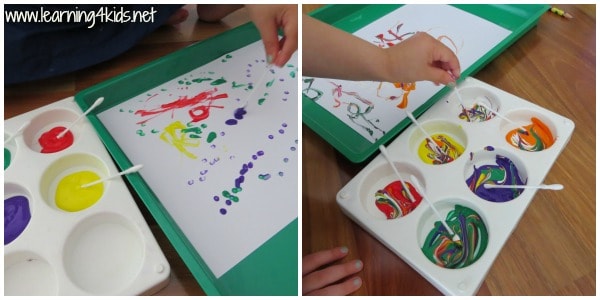 Cotton buds and paint are very inviting props to play with, allow your child the opportunity to play freely and creatively.
Learning Opportunities
Hand and eye coordination.
Becoming familiar with alphabet letters and letters in their name.
Self-esteem- developing a sense of pride and achievement.
Fine Motor Development – Pre-writing skills
Concentration
Language development – letter names, making the sounds each letter makes.
Creativity and imagination
Read and recognise own name.
For more name activities <CLICK HERE>