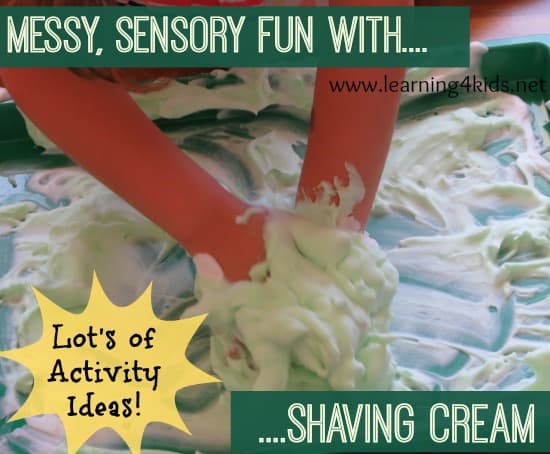 Messy, sensory play at its best! Shaving cream is great for sensory exploration and provides endless opportunities for children to play and discover.
What you will need?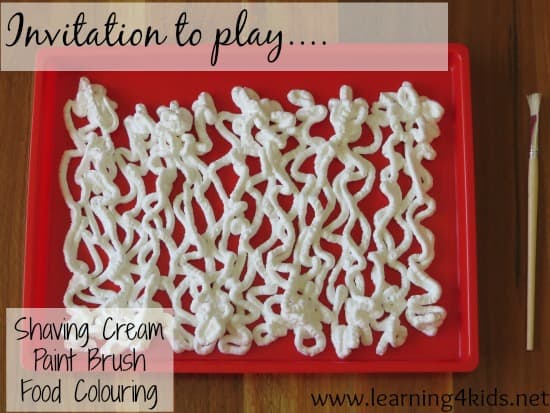 You will need a tray, shaving cream, paint brush and food colouring. We purchased a sensitive skin version of shaving cream as this is more gentle on sensitive skin.
I set up 3 trays with shaving cream and a paint brush, one for each child. I also set up each tray with a different colour with the aim that each child will change trays without washing their hands and then mix their colour with another colour to see new colour form.
Tip: have an old towel handy for those little accidents.
Let's Play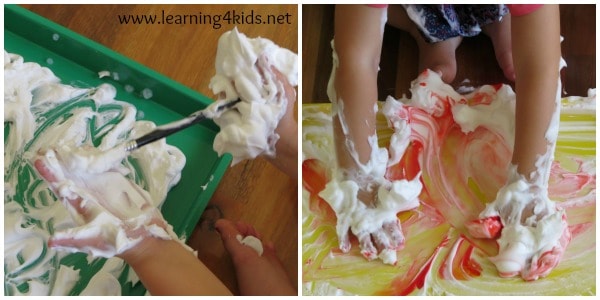 Mixing through a few drops of food colouring.
Drawing with a paint brush in the shaving cream.
Let's Play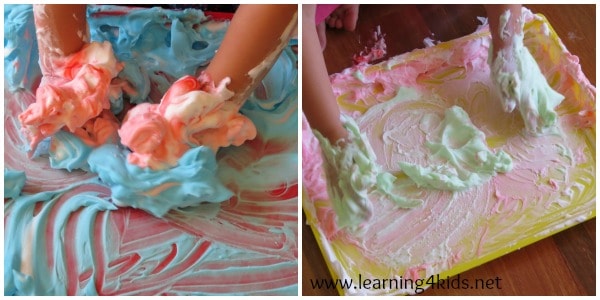 Swap and change trays to mix 2 different colours together to form a new colour.
Let's Learn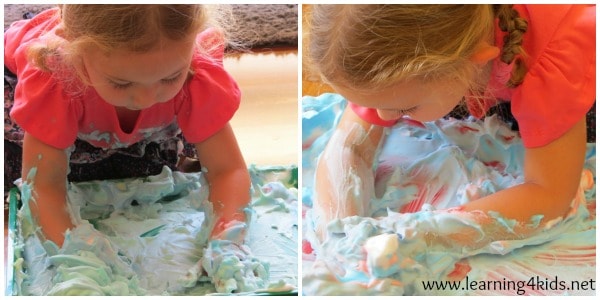 Miss 3 absolutely loved getting messy and started to climb into the shaving cream.
Sensory play promotes many learning experiences: 
Sensory play encourages children to manipulate and mould materials, building up their fine motor skills and coordination.Sensory play uses all 5 senses, but the sense of touch is often the most frequent. Toddlers and children process information through their senses. They learn through exploring these.
Sensory play is unstructured, open-ended, not product-oriented; it is the purest sense of exploratory learning
Self-esteem: sensory play offers kids the opportunity for self-expression because there is no right answer and children feel safe to change or experiment with what they are doing.
Language development- experimenting with language and descriptive words.
Develop social skills: practising negotiation skills, turn taking and sharing. Provides opportunities for working out problems and experimenting with solutions.
Encourages Imagination and creative play.
Related Posts: Shaving Cream Pit Outdoor Play
For more Sensory Play Ideas and Activities <CLICK HERE>