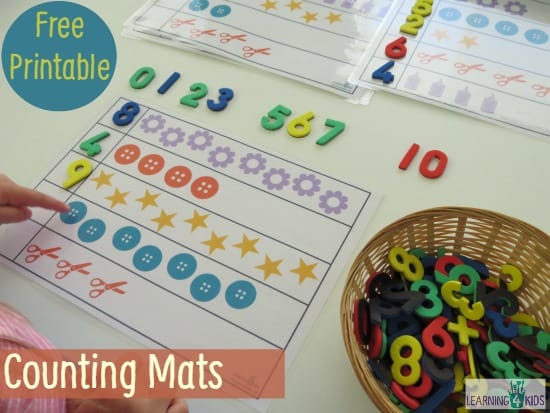 These FREE printable Counting Mats are a fun and colourful counting activity for pre-schoolers and kindergarten children to provide an opportunity to count out loud and develop number recognition.
What you will need?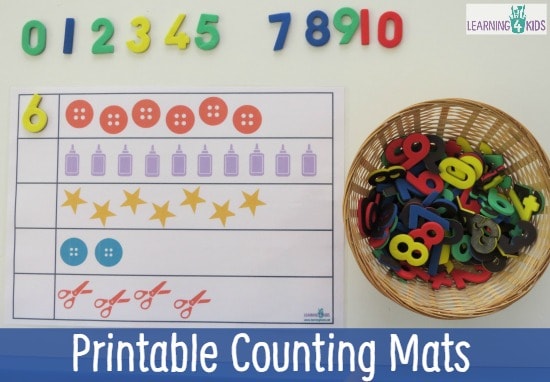 You will need numbers and Printable Counting Mats. We have laminated our counting mats for durability and to be able to re-use them in the future.
Click here to download and print: Printable Counting Mats
Let's Play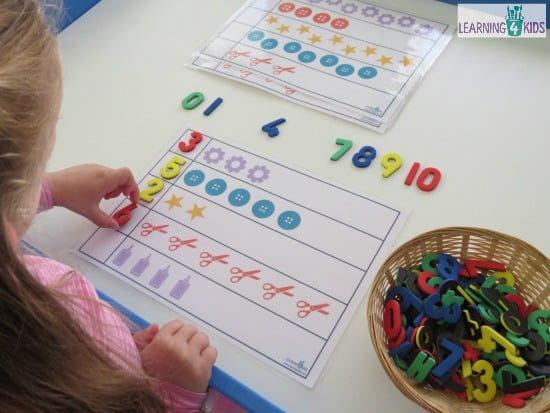 Some Ideas:
Place numbers out into a number line from 0 to 10. Point at each number and count them out loud.
Point and count out loud each picture on the Counting Mats and find that number on the number line.
Talk about each number and different characteristics of the shape of the number. For example I would say the number 8 looks like 2 circles pushed together a bit like 2 donuts.
Talk about small and large numbers, such as number 3 has less pictures than number 7 because it is a smaller number.
Let's Learn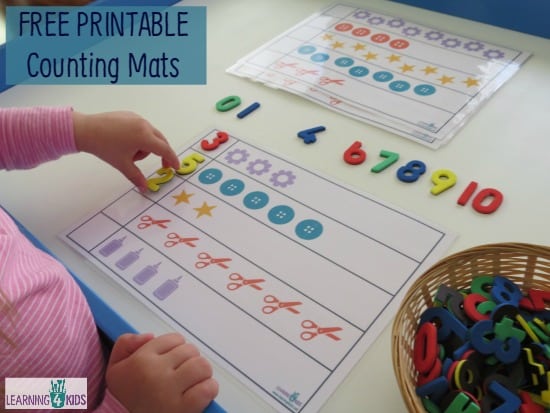 Learning Opportunities
Fine Motor Development
Hand-Eye Coordination and Control
Concentration
Language development – counting out loud number sequence.
Mathematics – number recognition
Find more NUMBER activities & play ideas <CLICK HERE>
Find more PRINTABLE activities & play ideas <CLICK HERE>