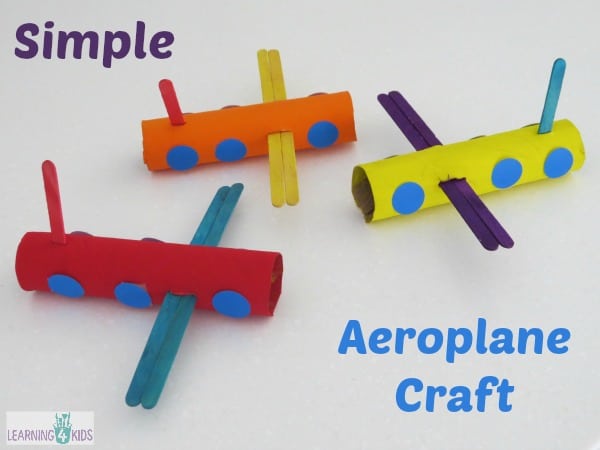 These cardboard roll aeroplanes are so simple to make and the kids will continue to play with long after the creating part. This activity promotes creativity and imaginative play where kids will create pretend stories and games including the aeroplane. My girls later drew little smiling faces on the blue sticker dots for passengers looking out the window.
What you will need?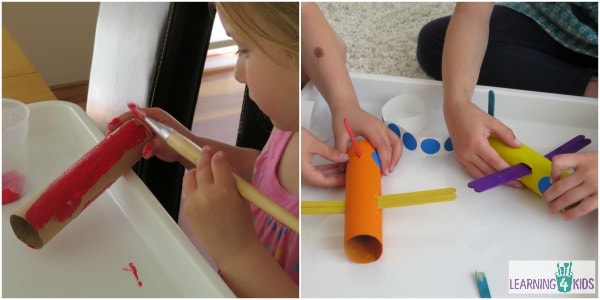 You will need cardboard rolls, paint, sticky tape, large and small popsicle sticks and sticker dots. The sticker dots are great for creating windows on the cardboard roll aeroplane. For this activity we used cardboard rolls from finished gift wrap rolls and cut them to approximately 16cms.
Prior to creating our craft aeroplanes, I pre-cut a few slits into the cardboard tube for inserting the aeroplane tail and wings (Popsicle sticks).