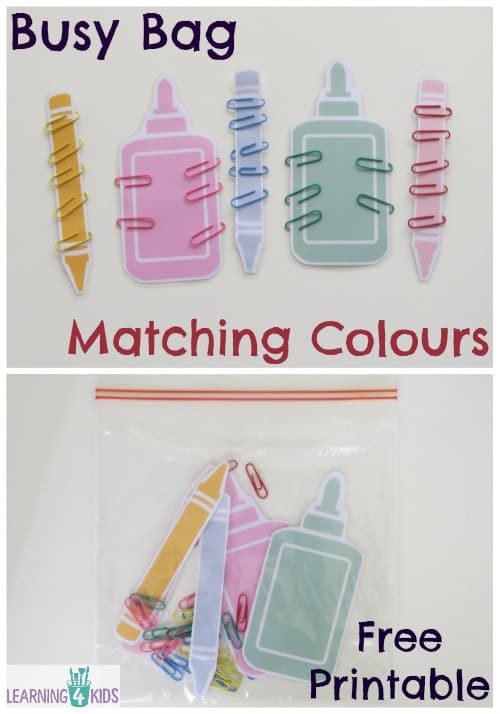 This Busy Bag of Paper Clips and Colours is so simple to make and a fun activity children will enjoy completing. It is great for developing fine motors skills and coordination and also colour recognition.
All items fit easily into a small sandwhich zip lock bag and is small enough to carry in your handbag. This Busy Bag will entertain children while waiting for appointments or can be completed at home.
What you will need?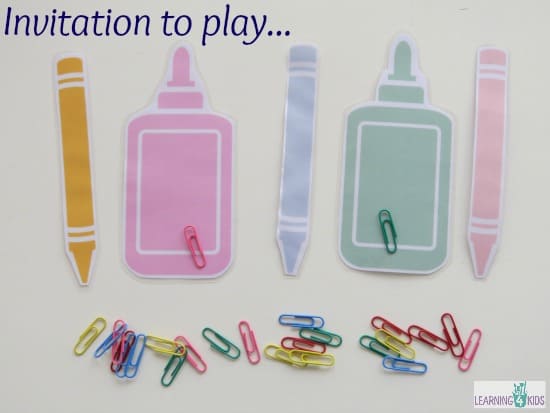 You will need coloured paper clips, printable crayons and glue bottles. Laminating sheets are optional but are recommended for durability and will help make the picture cards last longer.
Click here to download and print: Printable Shapes for Colour Match Paper Clips
Let's Play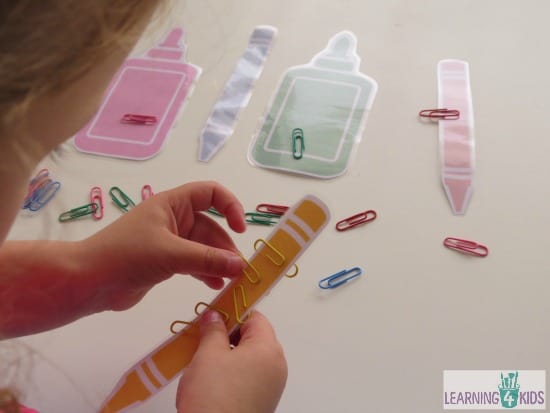 Some Ideas:
Slightly bend the opening of the paper clip, if your child is having trouble slipping the paper clip onto the laminated shapes.
Place all coloured shapes out in front of your child and talk about the colours. Talk about other objects that are the same colour, such as the sky is blue like the blue crayon.
Place all the coloured shapes out in front of your child and place the matching coloured paper clip on top of the crayon or glue bottle picture. Next, thread the paper clips onto the matching coloured shapes.
Let's Learn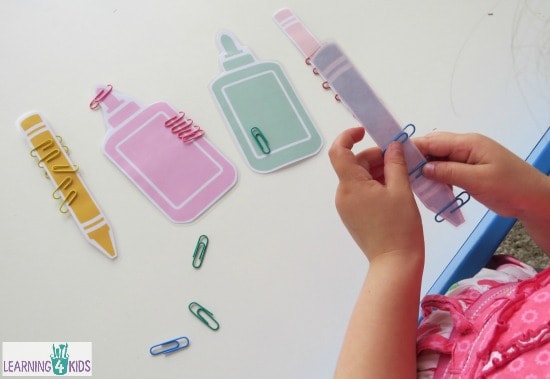 Learning Opportunities
Fine Motor Development
Hand-Eye Coordination and Control
Concentration
Language development – colour names
Matching and learning colours and colour recognition
Find more FINE MOTOR activities & play ideas <CLICK HERE>