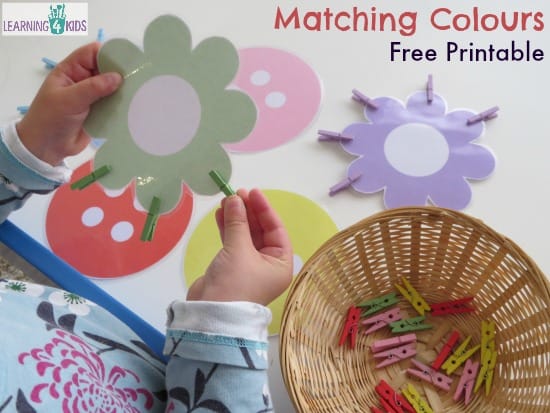 This Fine Motor Busy Bag involves matching colours by pressing and pinching the peg onto the matching coloured flower or button shape. It is a great activity for developing fine motors skills and coordination and also colour recognition.
It is so simple to make: print, laminate and play!
What you will need?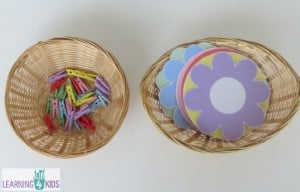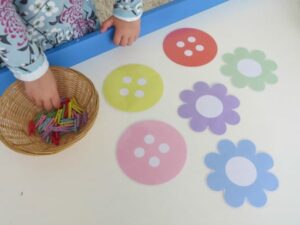 You will need coloured pegs, we purchased our mini pegs from our local art and crafts stores or alternatively you can colour wooden pegs with paint or food dye. You will also need our free printable buttons and flower shapes. Laminating sheets are optional but are recommended for durability and will help make the picture cards last longer.
Please click here to download and print: Printable Peg Shapes
Let's Play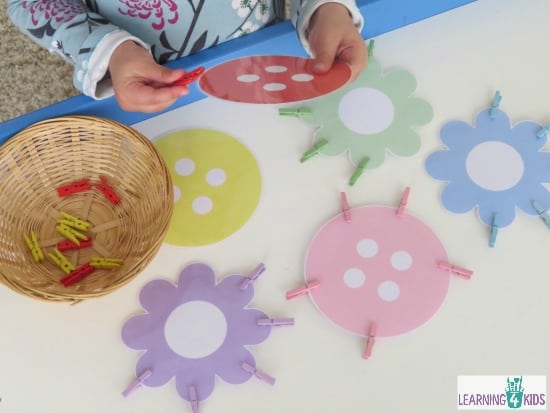 Some Ideas:
Make patterns with the colours.
Encourage thumb and finger pinching when operating the peg.
Place all coloured buttons and flowers out in front of your child and talk about the colours. Talk about other objects that are the same colour, such as your socks are red like the button.
Mix up all the coloured pegs by placing them onto the wrong colours. Challenge your child to move the wrong coloured pegs onto the correct colour to match.
Let's Learn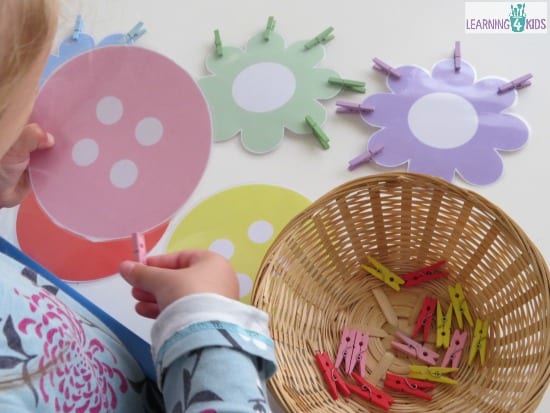 Learning Opportunities
Fine Motor Development
Hand-Eye Coordination and Control
Concentration
Language development – colour names
Matching and learning colours and colour recognition
Find more FINE MOTOR activities & play ideas <CLICK HERE>